Alert! New E Sign legislation introduced in Congress
During the webinar we will cover the new bill introduced in Congress. E-SIGN currently requires consumers to reasonably demonstrate that they can access documents electronically before they can receive an electronic version, which is an outdated requirement that is no longer necessary given advancements in technology. The E-SIGN Modernization Act would remove this requirement, so once a consumer is provided with disclosure information and consents to receiving documents electronically, he or she can obtain them through those means.
Understanding disclosures, signatures and electronic storage may be crucial to your institution'€™s success in upcoming examinations and in day to day business at the bank. There are federal and state considerations to take into consideration. In this program learn the 15 hot spots that can keep you out of trouble with consumers and regulators in 2019.
Highlights:
How to distinguish the two sets of rules
The framework of ESIGN
The framework of UETA
15 Hotspots on the two sets of rules
What you can do and what you can'€™t do
Checklist to see if your online program is in compliance
Electronic disclosures, electronic signatures and storage
Who Should Attend?
Compliance Officers, Auditors, Branch Operations, Loan Operations and Online banking.
Continuing Education (CE) Credits
This webinar is recommended for 2.5 CE Credit Hours. Each attendee will receive a Certificate of Attendance for self-reporting of CE Credits.
View Delivery Options
Related Topics
Instructor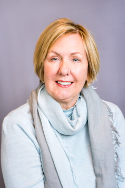 Deborah Crawford is the President of Gettechnical Inc., a Virginia based training company. She specializes in the deposit side of the financial institution and is an instructor on IRAs, BSA, Deposit R... read more.