With incorrect reporting having serious consequences, now is the time to upskill and take control of your financial reporting process. Join us as we delve into the reporting requirements and guide you through the proper & accurate completion of the RC & RI schedules.
The schedules in the Call Report represent detailed information of line items reported in Schedule RC – Balance Sheet, and Schedule RI – Income Statement. If the information reported in Schedules RC and RI is incorrect, the entire Call Report could contain errors. Understanding the reporting requirements for these key schedules will aid in the proper and accurate completion of the additional RC and RI schedules.
What You'll Learn
Schedule RC: Learn what to report in each of the line items within Schedule RC.
When to reclassify accounts out of assets and into liabilities
How to report cash items in the process of collection
Distinguishing between equity securities reportable in item 2.c and those reportable in other assets item 11
Reporting requirements for loans held for sale and loans held for investment
What to include and exclude from premises and equipment
Reporting OREO and changes in value of the properties held in OREO
Intangibles and measuring for impairment
Reporting investments in unconsolidated subsidiaries
Reporting deferred tax components as other assets and other liabilities
What types of liabilities are included in total deposits
Secured borrowings to include participations sold that fail to meet the accounting requirements established under ASC Topic No. 860
Understanding various equity transactions and other equity components to include Other Comprehensive Income
Schedule RI: Learn what to report in each of the line items in Schedule RI.
Reporting loan income by type code and what to include and exclude
Reporting interest and dividend income on debt and equity securities to include the proper amortization of premiums on callable debt securities
What to include in provisions for credit losses pre-CECL and post CECL.
Reporting gains and losses on sales of investments, loans and other assets
What fees should be reported as service charges on deposit accounts
Major categories of non-interest expense items and what to include in each category
How to allocate other noninterest income and expense items for further reporting in Schedule RI-E.
Reporting income tax expense under the accrual method of accounting
Who Should Attend
This webinar will benefit Individuals new to Call Report preparation and those experienced preparers that would like a refresher on the reporting requirements of key Schedules RC and RI. This training can be used to supplement annual comprehensive Call Report training as recommended by the regulators.
Continuing Education (CE) Credits
This webinar is recommended for 2.5 CE Credit Hours. Each attendee will receive a Certificate of Attendance for self-reporting of CE Credits.
View Delivery Options
Related Topics
Instructor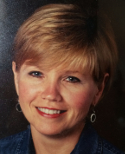 Ms. Dopjera, a Certified Public Accountant, has 38 years of experience focused on accounting and regulatory reporting for financial institutions. During the first 18 years of her career, Ms. Dopjera h... read more.