COURSE
Embracing Change for Career Success Seminar
CFT Credits: 0.00
Your bank's success depends on your employees. Research shows employees are more likely to embrace change if they understand the forces driving the change. They also want to know, "What's in it for me?"
This seminar combines candid conversation and discussion, teamwork, and self-reflection by all participants.
The goal is to initiate a discussion of:
1) Why is our banking changing, and
2) How each employee will contribute to the bank's success.
We begin with the "big picture" and end with all participants developing their person plans to ride the innovation wave and help execute the bank's new strategy. Organized along the lines of a business-school syllabus, the seminar will address topics ranging from global trends to the day-to-day challenges today's bank employees face.
TOPICS COVERED:
• Global context: economic trends, technology and communication, globalization of accounting standards, environmental issues, debt, financial trends, Euro Zone debates, etc.
• National context: regulation, national security, state and local revenue shortfalls, technology, privacy, fraud, demographic trends, generational issues, etc.
• Your bank's context: overall health, strengths, weaknesses, opportunities and threats (S.W.O.T. analysis), teamwork and cross-functional issues, changes in culture, compliance issues, training needs, etc.
• Individual context: we'll discuss a vast array of theories regarding why people resist change, e.g., suspicion, fear of the unknown, lack of information about big picture, not understanding that the old script for success no longer exists, etc.
• Team discussions: What does a sales culture look like? How can we encourage each other to be more customer-focused? How can we help develop long-term relationships with customers? How do we reach out to local businesses and show them the benefits they will enjoy if they bank with us?
• My Plan to Ride the Innovation Wave: Working in teams and then individually, participants will outline their plan to embrace new change–and to communicate that plan to colleagues, subordinates and top management.
WHO SHOULD ATTEND: Bankers at all levels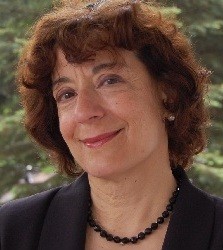 YOUR SEMINAR LEADER: Susan Mach, Ph.D.