COURSE
Effective Business Communication Seminar
CFT Credits: 0.00
The Effective Business Communication workshop will focus on using e-mail strategically to achieve team goals. The class will use editing drills, writing exercises and hand-outs featuring real-world, practical tips. The program will cover the following broad topics:
• Developing your communication strategy
• Putting it in writing: serious business
• Focusing on your audience's interests and communication needs
• Executing your intent: what are your goals?
• Using punctuation, space, and design to enhance readability
• Focusing on your key messages
• Understanding bandwidth issues
• Understanding professional e-mail etiquette
• Writing subject lines that save time, money, and good will
• Editing for brevity and readability, and
• Choosing plain language for clarity, image, and power
WHO SHOULD ATTEND: Bank employees at all levels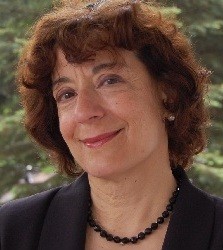 YOUR SEMINAR LEADER: Susan Mach, Ph. D.