The NEW Small Business Lending Data Collection requirements found in the Equal Credit Opportunity Act, will greatly impact your institution's commercial/business lending areas. Join us to find out how!
ECOA's Small Business Lending Data Collection requirements will require a major shift in thinking for your commercial/business lenders. Typically, commercial/business loans have far less compliance requirements than consumer loans and this NEW rule will change that. Your lenders will be required to collect specific data from applicants that will then be reported to your regulators.
What You'll Learn
Does the ECOA Rule Apply to Your Financial Institution?
Covered Applications, Transactions & Exclusions in Detail
What is a Small Business?
Detailed Breakdown of the Required Data
Recommendations for Your CMS, Change Management & Action Plan
Effective Dates & Mandatory Compliance Dates
Your Questions, Plain English Answers & Much More
Who Should Attend
Designed for management, loan officers, loan processors, compliance, audit, and loan operations personnel to learn about new requirements.
Continuing Education (CE) Credits
This webinar is recommended for 2.5 CE Credit Hours. Each attendee will receive a Certificate of Attendance for self-reporting of CE Credits.
View Delivery Options
Instructor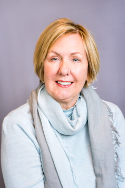 Deborah Crawford is the President of Gettechnical Inc., a Virginia based training company. She specializes in the deposit side of the financial institution and is an instructor on IRAs, BSA, Deposit R... read more.