COURSE
Due Diligence: Key to Effective Lending Seminar
CFT Credits: 0.00
The purpose of this program is to identify the key components in the due diligence process in order to effectively analyze business opportunities. Participants will learn about the importance of conducting due diligence on investment and loan proposals. At the end of this program, participants will be able to know the right questions to ask of applicants and identify the key factors that need to be addressed in any due diligence process.
Sample Topics:
Due Diligence: What it is and Why It's important
Understanding and Analyzing Existing Businesses
The Five C's of Credit
Understanding and Analyzing Startup Ventures
The Importance of Management
Business Plans: What They Should Address
Testing Assumptions and Financial Projections
Intended Audience:
Credit Analysts,  Loan Officers,  Business Development Officers,  Relationship Managers,  Branch Managers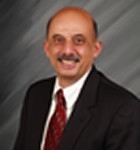 Instructor:  Vincent DiCara is a co-founder of Development Finance Training and Consulting, Inc. (DFTC). He has been involved in evaluating and meeting the credit needs of small and medium-sized businesses for more than twenty-seven years as a business advocate, lender, credit analyst and trainer in the public, private non-profit, and private sectors. Immediately prior to establishing DFTC in 2002, Mr. DiCara was the Principal of Development Consulting Services, a consulting business which provided business plan development and financial packaging services.