During this compliance operations update, we will look at the federal deposit regulations and update and review your programs. Regulation D, E, CC, DD and the hot topics that surround these regulations.
What are the new supervisory issues, FDIC insurance issues, and exam hot spots? We will cover that and everything that deposit compliance officers need, to do their jobs in 2023.
What You'll Learn
Overdraft Programs – New Circular from CFPB
Deposit Discrimination – UDAAP
Marijuana Update
Handling time deposits – renewals, partial withdrawals
Regulation CC – Holds
Regulation CC – Mobile Deposits
Error Resolution for Regulation E
Deceased Accounts
Tax reporting, B Notices, and penalties
NRAs
And so much more
Who Should Attend
This program is designed for deposit operations, deposit compliance, branch administration, bookkeeping, account services, and those who run the operations side of the bank.
Continuing Education (CE) Credits
This webinar is recommended for 2.5 CE Credit Hours. Each attendee will receive a Certificate of Attendance for self-reporting of CE Credits.
View Delivery Options
Related Topics
Instructor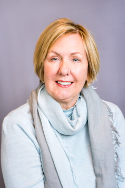 Deborah Crawford is the President of Gettechnical Inc., a Virginia based training company. She specializes in the deposit side of the financial institution and is an instructor on IRAs, BSA, Deposit R... read more.