When a lender takes adverse action against an applicant the natural instinct is to want to get it off their desk as quickly as possible and move on to a loan(s) they can make. There'€™s nothing wrong with that but Regulation B and the Fair Credit Reporting Act do have something to say about it. In other words, you don'€™t want to move on before you meet the necessarily compliance requirements.
Join David Dickinson as he walks you through the who, what, when, where and how of adverse action and denial notices. Get on the right track so you don'€™t get in trouble with examiners!
Indirect Lending Requirements
Credit Score Notifications
Multiple Applicant Requirements
Timing and Record Retention Requirements
Fair Lending Hot Spots
Interpretations, Guidance & Best Practices
Who Should Attend?
This webinar is designed for consumer and commercial loan officers, loan processors, compliance, audit and other loan operations personnel.
Continuing Education (CE) Credits
This webinar is recommended for 2.5 CE Credit Hours. Each attendee will receive a Certificate of Attendance for self-reporting of CE Credits.
View Delivery Options
Related Topics
Instructor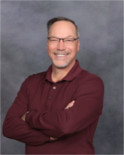 David's banking career began as a field examiner for the FDIC in 1990. He later became a Compliance Officer and Loan Officer for a small bank. In 1993, he established Banker's Compliance Consultin... read more.