If you have ever said '€œWe don'€™t bank ____'€. You may be guilty of de-risking.
This issue is heating up around the country for Bank Secrecy purposes because of the AML Act of 2020 passed in 2021. Be careful with these decisions and how a better more risk oriented approach may be more appropriate. Learn about de-risking and maybe think about new look at your risk paradigm.
Covered Topics
What is De-risking?
What is happening in the AML Act about de-risking
Is there guidance out on risk
High Risk Customers'€"who are they and why is it hard to bank them
Charities
Money Service Businesses
Nonresident Aliens
Embassy and PEPs
Who Should Attend?
BSA Officers, Risk Officers, Compliance, Management, Deposit Operations, Branch Administration and Training.
Continuing Education (CE) Credits
This webinar is recommended for 2.5 CE Credit Hours. Each attendee will receive a Certificate of Attendance for self-reporting of CE Credits.
View Delivery Options
Related Topics
Instructor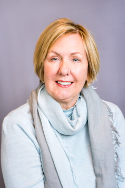 Deborah Crawford is the President of Gettechnical Inc., a Virginia based training company. She specializes in the deposit side of the financial institution and is an instructor on IRAs, BSA, Deposit R... read more.