We are all keenly aware of the conflict that's occurring between Ukraine and Russia, and we've all read the reports of the cyber warfare side of these attacks. We've known for years that cyber warfare is the next evolution of international conflict, and we've seen it before. In fact, these types of cyber attacks occur every day between nations, but they have been pushed to the forefront as an invading force is leveraging cyber warfare to create significant harm and confusion amongst the opposition. While today's targets are not specifically US financial institutions, we need to heighten our awareness of these tactics and prepare accordingly.
Covered Topics
Who Should Attend
Information Security Officer, IT Manager, Risk Officer, Internal Auditor, Board members, or other management team members.
Continuing Education (CE) Credits
This webinar is recommended for 2.5 CE Credit Hours. Each attendee will receive a Certificate of Attendance for self-reporting of CE Credits.
View Delivery Options
Related Topics
Instructor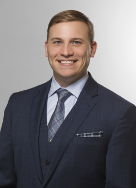 Jon Waldman is a co-founder and Senior Information Security Consultant for SBS CyberSecurity, a premier cybersecurity consulting and audit firm dedicated to making a positive impact on the banking and... read more.