New FAQs on obtaining customer information and 25 Common Errors on Beneficial Ownership
How much is enough? How far do we go to know our customer?
The Financial Crimes Enforcement Network (FinCEN), in consultation with the federal functional regulators, issued three frequently asked questions (FAQs) regarding customer due diligence requirements for covered financial institutions. These FAQs clarify the regulatory requirements related to obtaining customer information, establishing a customer risk profile, and performing ongoing monitoring of the customer relationship in order to assist covered financial institutions with their compliance obligations in these areas. In May 2018 the four elements of CDD included CIP, Beneficial Ownership, Customer Risk Rating and Monitoring. How this is accomplished has been left up to the individual financial institution. New FAQs reinforce the ability of financial institutions to accomplish this many different ways.
During this webinar we will exam the new FAQs and how they may impact the new account opening processes. We will also look at the common errors on beneficial ownership certification and maintenance.
Covered Topics:
What do we have to obtain on customers at account opening
Do we have to treat certain groups of customers as high risk?
New FAQs explain flexibility of account opening
25 Errors on Beneficial Ownership
Certification and recertification of beneficial ownership
Trusts as a customer, owner of business and certification
Foreign banks, foreign businesses and beneficial ownership
Renewals on CDs and loans
Pending legislation at the federal level to move beneficial ownership to FinCEN
Who Should Attend?
BSA Officer, BSA staff, Compliance Officers, New Accounts, Loan officers and others who open accounts for hemp related businesses.
Continuing Education (CE) Credits
This webinar is recommended for 2.5 CE Credit Hours. Each attendee will receive a Certificate of Attendance for self-reporting of CE Credits.
View Delivery Options
Related Topics
Instructor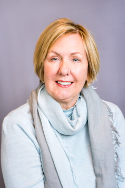 Deborah Crawford is the President of Gettechnical Inc., a Virginia based training company. She specializes in the deposit side of the financial institution and is an instructor on IRAs, BSA, Deposit R... read more.