Overwhelmed by the 2014 CFPB changes and the subsequent TRID requirements, many lenders grew to dread consumer real-estate loans. Some financial institutions stopped offering these loans altogether. In this webinar, Anne will guide terrified lenders and processors through a simple real-estate loan and explain the current compliance rules. This webinar will help you tame those scary real-estate-loan problems and will be particularly helpful to banks wanting to offer consumer real-estate loans for the first time in several years. The supplemental booklet is clear and easy to use. Consider it a companion to the popular Best-Ever Consumer Checklists.
Covered Topics
Ability to repay and qualified mortgages
Right of rescission
High-cost mortgages and HPMLs
HMDA
Providing copies of appraisals
Intent to apply for joint credit
Flood insurance
Appraisals and evaluations
Credit score disclosures
Insurance disclosures
Military Lending Act
Who Should Attend?
Lenders, loan processors, compliance officers and loan review personnel will benefit from this webinar.
Continuing Education (CE) Credits
This webinar is recommended for 2.5 CE Credit Hours. Each attendee will receive a Certificate of Attendance for self-reporting of CE Credits.
View Delivery Options
Related Topics
Instructor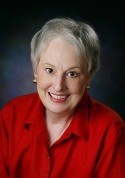 For over forty years, Anne Lolley has been simplifying compliance issues for bankers. After earning her law degree from the University of Kansas, she joined the Kansas Bankers Association, where she d... read more.