SPECIALTY SCHOOL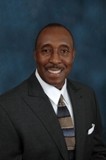 Consumer Lending School
CFT Credits: 3.00
This School covers the consumer lending process from the initial application to closing and documentation. Students will have a better understanding of underwriting consumer loans from the application to the closing and will be able to place this knowledge into practice immediately upon return to their respective banks.
Overview and Who Should Attend
CONSUMER LENDING SCHOOL OVERVIEW
Proper analysis of consumer loan requests is more important today than any time in the history of banking because of the past economic environment worldwide which has left many consumers in a weaker financial condition than in the past. For this reason and the need for banks to continue growing the consumer loan portfolio safely, it is important for bankers to adjust their lending practices to insure the next consumer applicant is not becoming overextended and unable to meet their obligations.
This School covers the consumer lending process from the initial application to closing and documentation. It will follow the "TION" Method of Consumer Lending, including the following topics:
Regulation
Solicitation (Business Development)
Application
Investigation
Evaluation
Decision
Documentation
Administration
These steps will explore methodologies to thoroughly accomplish successful consumer underwriting and will utilize lectures and case studies to reinforce the concepts presented.
Students will have a better understanding of underwriting consumer loans from the application to the closing and will be able to place this knowledge into practice immediately upon return to their respective banks. Specifically, the participant will be able to:
Understand individual strengths and weaknesses during the business development process plus proven tips to enhance success on the sales call.
Analyze Loan Applications and Personal Financial Statements
Ask relevant questions during the interview process
Investigate the validity of the information on the application and credit report
Evaluate the consumer utilizing proven credit principles and proper debt to income calculations
Review the decision-making process utilizing an effective consumer loan policy
Recognize the important Regulations covering consumer lending
Analyze the tax returns to determine true Cash Flow
KEY BENEFITS FROM ATTENDING THE CONSUMER LENDING SCHOOL
Enhanced Understanding of the Consumer Borrower
Established and Proven Consumer Lending Process to Achieve Consistency in Consumer Lending
Understand the Importance of the Consumer Lending Policy and How It Provides Guidance for the Consumer Lender
Develop Loan Interviewing Techniques to Determine Creditworthiness
Know How to Verify Income, Assets and Liabilities
Understand the Decision-Making Process Utilizing the Judgmental and Credit Scoring System
Understand the Unique Traits of the Self-Employed Borrower
Know How to Underwrite Unsecured Consumer Loans to Reduce Risk
Early Recognition of the Un-Creditworthy Consumer Borrower and a Potential Problem Consumer Loan
WHO SHOULD ATTEND?
Senior Credit Officers
Senior Loan Officers
Commercial Lenders
Consumer Lenders
Branch Managers
Assistant Branch Managers
Personal Bankers
Loan Review Personnel
Documentation Specialists and those interested in learning more about the Consumer Lending Process
Daily Schedule
DAILY SCHEDULE
DAY 1
SESSION 1: INTRODUCTION, CONSUMER LENDING ENVIRONMENT, CONSUMER LENDING REGULATIONS & THE CONSUMER CREDIT POLICY
Review of Consumer Trends and Factors Affecting the Consumer
Characteristics of a Good Consumer Lender
Overview of Major Lending Regulations Governing Consumer Lending:
Regulation B (Equal Credit Opportunity Act)
Regulation C (Home Mortgage Disclosure Act)
Regulation X (RESPA)
Regulation Z (Truth-In-Lending Act)
Understanding the Contents of the Consumer Lending Policy:
Purpose of the Consumer Loan Policy
Identifying Desirable and Undesirable Types of Consumer Loans
How to Underwrite Consumer Loans
SESSION 2: THE APPLICATION PROCESS
Purpose of the Consumer Loan Application
Best Practices During the Application Phase
Analyzing the Application for Consistency
Effective Questions During the Loan Interview
Regulatory Requirements Governing the Application Process:
CASE STUDY: Review of Loan Applications to Detect Inconsistencies, Errors and Common Flaws
CASE STUDY: Review Loan Officers' Consumer Credit Memoranda to Detect Common Flaws and Identifiable Misapplication of Judgment
DAY 2
SESSION 3: CREDIT INVESTIGATION, EVALUATION AND DECISION MAKING PROCESS
Understanding Credit Reports and Other Credit History Information
CASE STUDY: How to Read a Credit Report
Understanding the Credit Score and How It Should Be Used in Making Credit Decisions
Verification of Employment, Income, Assets and Liabilities
Review the Six "C's" of Credit
Analyzing Personal Financial Statements
Calculating the Debt to Income Ratios
Evaluating Non-Financial Factors that may Impact the Consumer
Underwriting Unsecured & Secured Loans
Characteristics of an Unsecured Loan: Things to Look for Before an Unsecured Loan is Approved
How to Structure Unsecured Consumer Loans
CASE STUDY: Calculating the Consumer's Adjusted Net Worth (Scrutinizing the Personal Financial Statement)
DAY 3
SESSION 4: CREDIT INVESTIGATION, EVALUATION AND DECISION MAKING PROCESS (CONTINUED) (ANALYZING THE SELF-EMPLOYED BORROWER)
Understanding How Self Employed Borrowers are Different from Salaried Borrowers
How to Transpose Income into Cash Flow Income by Making Required Adjustments to Income
CASE STUDY: Analyzing the Self-Employed Borrower to Determine True Cash Flow
DAY 4
SESSION 5: UNDERWRITING THE SMALL BUSINESS BORROWER
Determining the Creditworthiness of Small Businesses Often Owned by the Consumer Borrower
Character Analysis
Credit and Ratio Analysis
Basic Cash Flow Analysis
SESSION 6: CONSUMER LOAN DOCUMENTATION
Documenting Actions During and After the Consumer Loan Decision Has Been Made
Review Loan Documents to:
Identify the Borrower
Identify, Value and Protect the Collateral
Evidence the Debt
Attach the Collateral
Perfect the Collateral
CASE STUDY: Closing and Documenting a Consumer Loan to Protect the Bank's Security Interest
DAY 5
SESSION 7: SOLICITATION (BUSINESS DEVELOPMENT SKILLS)
Unsecured Consumer Lending
Lending to Consumers and Small Business on Limited Financial Information
Lending to High Net Worth Individuals
Develop Skills Necessary to be Successful in Developing New Consumer Prospects
Understanding the Buying Process of Consumers
Becoming Comfortable in Making Sales Calls
Knowing How to Plan a Sales Call
Explore Proven Techniques Utilized to Win Customers
Location and Lodging
Drury Inn and Suites
10333 Reed Street
Westminster, Colorado
(303) 460-1220
Instructor
Jeffery W. Johnson started his career with SunTrust Bank in Atlanta as a Management Trainee and progressed to Vice President and Senior Lender of SouthTrust Bank and Senior Vice President and Commercial Banking Division Manager for Citizens Trust Bank of Atlanta.
Most of his career has been spent in Credit Administration, Lending, Business Development, Loan Review, Management and Training & Development. He has managed loan portfolios representing a cross section of loan types including: Large Corporate, High Net Worth Individual, Middle Market Companies, Small Business, Real Estate and Non-Profit Organizations.
Mr. Johnson is now a training professional in the financial industry by leading various seminars covering important topics relating to issues in financial institutions. He teaches actively for fifteen state banking associations in the United States, Risk Management Association (RMA) and individual financial institutions nationwide. He co-authored a training course entitled "Lending to Service and Other Professional Organizations" for RMA in 2001.
Mr. Johnson earned a B.A. Degree in Accounting from Morehouse College in Atlanta; a MBA in Finance from John Carroll University in University Heights, Ohio; Banking diploma from Prochnow School of Banking at the University of Wisconsin and a Graduate Certificate in Bank Management from the Wharton School of Business at the University of Pennsylvania.