This is a two-part series to be held on May 26th and June 22nd. The prices below include all sessions. Each session can also be attended individually by clicking on the links below.
Covered Topics
Part 1: Deposit Regulations – The Basics
Wednesday, May 26th, 2021 (10:00 AM CT)
Is your front line a compliance asset or liability? Let'€™s make them a compliance asset. This regulatory review completes your financial institution's annual training requirements. It also helps the front line understand that we can be fined and sued if we do not follow our regulatory responsibility.
During the webinar, each regulation will be discussed spotlighting the front line issues and how to handle them. This webinar will help your staff determine if we are in a regulation and if so to determine the course of action. You will be amazed how focused training on front line issues will take you from zero to hero with your regulators.
Expedited Funds Availability Act (Reg CC) Update on Holds and Disclosures
Electronic Funds Transfer Act (Reg E) revisions and understanding your customer'€™s rights on unauthorized access
Regulation D – Six transaction limitations and FDIC disclosures on interest-bearing accounts
Truth in Savings Act (Reg DD) – Spotlight on disclosures and answering customer questions about rates and APY
Bank Secrecy Act (BSA) – Annual training requirements plus CTRs, SARs and DOEP date fields
Disclosures
Part 2: Lending Regulations – The Basics
Tuesday, June 22nd, 2021 (1:30 PM CT)
Whether new to lending compliance or an old pro the key to complying with the lending compliance regulations is a thorough understanding of the basic requirements of each regulation. We see examiners cite more violations of requirements that have been in place for decades than we do requirements of newly effective rules.
Truth in Lending Act (Regulation Z);
Real Estate Settlement Procedures Act (Regulation X);
Equal Credit Opportunity Act (Regulation B);
Fair Housing Act;
Home Mortgage Disclosure Act (Regulation C);
Flood Insurance Rules;
Fair Credit Reporting Act;
Secure and Fair Enforcement for Mortgage Licensing Act (SAFE Act);
Community Reinvestment Act;
Fair Debt Collection Practices Act; and
Unfair, Deceptive or Abusive Acts or Practices.
Who Should Attend?
This webinar will benefit compliance officers, customer service representatives, new accounts representatives, personal bankers, telephone call centers, training, branch operations, branch administration, branch managers, assistant branch managers.
Continuing Education (CE) Credits
This webinar is recommended for 2.5 CE Credit Hours. Each attendee will receive a Certificate of Attendance for self-reporting of CE Credits.
View Delivery Options
Related Topics
Instructor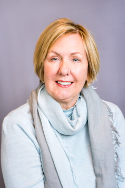 Deborah Crawford is the President of Gettechnical Inc., a Virginia based training company. She specializes in the deposit side of the financial institution and is an instructor on IRAs, BSA, Deposit R... read more.
Instructor

Jack Holzknecht is the CEO of Compliance Resource, LLC. He has been delivering the word on lending compliance for 45 years. In 40 years as a trainer over 150,000 bankers (and many examiners) have part... read more.