We tend to think of Commercial Loans as being free of troublesome compliance requirements, but that simply is not accurate. In this webinar, Anne will present and explain her checklist for commercial loans.
Several compliance-related laws apply to commercial loans as well as consumer loans. This colorful checklist, patterned after the popular Best-Ever Consumer Checklists, will guide bankers through those compliance traps and ensure compliance. In addition to addressing compliance issues, this checklist (and the accompanying information) will provide "best practice" suggestions and reminders that commonly apply to commercial loans. We'll include information on business-entity documentation, underwriting documents, guarantors and security interests.
Covered Topics
HMDA
Customer identification
Environmental risk analysis
Appraisals and evaluations
Adverse action
Providing copies of appraisals
Intent to apply for joint credit
Flood insurance
Who Should Attend?
Lenders, loan processors, compliance officers and loan review personnel.
Continuing Education (CE) Credits
This webinar is recommended for 2.5 CE Credit Hours. Each attendee will receive a Certificate of Attendance for self-reporting of CE Credits.
View Delivery Options
Related Topics
Instructor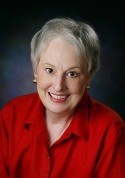 For over forty years, Anne Lolley has been simplifying compliance issues for bankers. After earning her law degree from the University of Kansas, she joined the Kansas Bankers Association, where she d... read more.