SPECIALTY SCHOOL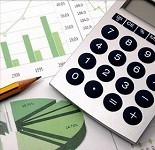 Commercial Lending School
CFT Credits: 3.00
The Commercial Lending School delivers in-depth instruction in all facets of commercial lending, with an emphasis on financial analysis, cash flow versus profit, and loan structure. Cases emphasizing small and medium-sized companies are featured.
Click Here for School Curriculum and Schedule
The Commercial Lending School delivers in-depth training in all facets of commercial lending, with an emphasis on financial analysis, cash flow versus profit, and loan structure. Cases emphasizing small and medium-sized companies are featured. The instruction will be led by a team of senior bankers and consultants. Case studies are used extensively, and active participation by the students is essential. The work will require study, documentation, analysis and decision making, often in small teams that will interact intensively with the instructors, both during the day and in the evening.
This popular program includes five days of classroom instruction, student manual and reference guide, continental breakfast, lunches, and refreshment breaks each day.
Schedule and Topics
The school commences with a Student Assessment and advanced reading.
Daily Schedule:
8:00 am – Continental Breakfast
8:30 am – 5:30 pm – Class in Session
Lunch is included each day.
Module 1 (Monday, May 4): Fundamentals of Financial Statement (Credit) Analysis
Introductions
External Environment
Life Cycles of businesses
Evaluating Existing Businesses vs. Start-up Businesses
The five C's of credit: Cashflow, Character, Capital, Collateral, and Conditions
Financial Statements and Tax Returns
What do financial statements contain?
Statement Spreading
Business Case Studies
Module 2 (Tuesday and Wednesday, May 5-6): Commercial Lending: Journey Between Lender-Borrower Relationship, Credit Evaluation and Loan Presentation:
Bank vs. Borrower Agenda
Journey between points where a loan request arises and loan decisions are made
Purpose and Task of Historical Financial Analysis
Processing Financial Statements and Borrower Information around putting together an objective underwriting evaluation of a loan request
Financial Analysis Output-systematic loan underwriting process for loan request evaluation, appropriate loan structure that captures both Borrower request and underwriting output, and, packaging this output for loan presentation/approval
Personal Financial Statement Analysis geared to Individual Guarantor evaluation
Financial Statement Projections

How to construct and evaluate Borrower projections from historical financial statement spreadsheets
Setting up Projections for Sensitivity Analysis
Module 3 (Thursday and Friday, May 7-8): Structuring Loans Around Repayment Risk Profile, Identifying Warning Signs to Troubled Loans and Problem Loan Remediation Strategies to Minimize Loss
Structuring Commercial Loans
Lines, Revolvers & term loans using cash flow & forecasts
Collateral, Loan to values and administration
Loan agreements and covenants
Guarantees
Case study applications of above
Detecting and resolving problem loans
Focus on early warning signs and causes of problems
Coincident warning signs
5 stages of problem loan resolution
Identification and appropriate use of problem loan resolution options
Process and issues to make informed decisions
Case study to apply concepts
Click Here for School Location and Lodging Info
Sheraton Bradley Airport
1 Bradley Intl Airport Drive
Windsor Locks, CT
Students are responsible for their own hotel accommodations. A conference rate of $149 per night has been arranged for CFT students. The deadline is April 20, or when the room block is full, whichever comes first. You can make your reservation by calling 860-627-5311.
Click Here for Intended Audience
The school appeals to a wide range of students who need intensive and formal lending and credit training. Recent classes have included junior lenders new to banking, experienced bankers—from non-lending backgrounds—whose careers now focus on commercial lending, and officers and specialists from non-bank organizations who perform lending and credit-type activities.
Admission Requirements
A minimum of three years in banking with at least one year in commercial lending, or related experience. Exceptions will be considered and reviewed accordingly.
Click Here for Faculty Info
George W. Connors, President, Trustar Bank in Virginia, brings 35 years of commercial banking and lending experience to the School. His specialty is lending to small and medium size corporations, not-for-profit organizations, and professional firms. As one of the Founders of WashingtonFirst, he brings intimate knowledge on loan policies that matter and the landscape of bank regulation.
Vincent DiCara is currently the owner of DiCara Training and Consulting LLC which he established in January of 2013. Formerly, he was the co-owner and founder of Development Finance Training and Consulting, Inc. (DFTC) which he established in 2003. Mr. DiCara has been involved in evaluating the credit needs of businesses for thirty years as a business advocate, lender, credit analyst and trainer. Since 1995, Mr. DiCara has developed and conducted a wide variety of training programs for individuals who work in the financial services industry sector. His training clients include organizations in the credit union, banking, economic development, and community development fields. Mr. DiCara's training programs have become known for their ability to foster an informal and participatory environment in which students are empowered to learn.
Joseph W. May is the former Executive Vice President, Credit Administration for Whitney National Bank, New Orleans, Louisiana. After more than 37 years holding senior and executive credit and lending positions with banks in Washington, Baltimore, Detroit, and New Orleans, Joe retired from Whitney National Bank and is now a full-time consultant and instructor.