Are you ready to take your commercial lending expertise to the next level? 4 sessions included in the Commercial Lending School. 
The Commercial Lending School delivers in-depth training in all facets of commercial credit, with an emphasis on financial analysis, cash flow versus profit, and loan structure. Cases emphasizing small and medium-sized companies are featured. Case studies are used, and active participation by the students is essential. The work will require study, documentation, analysis and decision making, often in small teams that will interact with the instructors, and in virtual breakout rooms. Pre-work may be assigned at the discretion of the instructor.
To ensure you get the full class experience, please have your camera on.  Having cameras on is proven to increase connection with your peers and enhance your online experience.
Audience: Credit Analyst, Branch Personnel who are breaking into small business lending and employees in the Commercial Lending department.
Details Below:
Module 1 – January 23, 2024
Introductions
External Environment:

Economy,
Industry Trends,
Market Forces

Life Cycles of Businesses
Internal Environment:

Banking Climate, Bank Size and Lending Culture
Regulatory Environment
Borrower Funding Need
Borrower make-up in terms of ownership, management and legal structure and historic financial performance

Processing Loan Requests:

Lender-Borrower Exchange
Typical sequence between loan request and loan approval
Collecting Borrower Information to process loan requests

Bank's Loan Documentation Checklist
Borrower Mission, life cycle position, external influences
Borrower Management and ownership
Past Financial Performance: The Financial Statement and Tax Returns
Borrower Financial Projections

Underwriting Loan Requests: Measuring Repayment Risk via Financial Statement Analysis:

3 Components of F/S
Historic Financial Trends
Reading Financial Statements:

Level of Preparation
Balance Sheet
Income Statement
Statement of Cash Flows
Notes to Financial Statements

Review of Actual Financial Statements to be used in Case Study

Finding and measuring the Five C's of Credit from Business reputation and historic financial performance
Module 2- January 30, 2024

Historical Financial Analysis Overview
Framing Picture of Borrower
Determining Appropriate Level of Information Required to Process a Loan Request

Types of Business Financial Statements

Financial Statement Components-The Detail

Revisit it Case Study Financial Statements

Processing Financial Statements and Borrower Information

Who is Borrower
Financial performance relative to loan request
Financial Statement Analysis

Tools:

Spreadsheet Construction
Common Sizing Technique
Statement of Cash Flow Worksheet
Ratios
Trend Analysis
Comparative Analysis
Forecasting
Module 3-February 6, 2024

Financial Analysis Output

Drawing an objective analysis from the tools for processing financial statements
Cash Flow Analysis

Direct vs Indirect Methodologies
Ratio Analysis

Five Ratio Classes used in financial analysis output

Debt Coverage methodologies

Loan Structure vis a vis Repayment Sources
Amazon Case-an illustration
Homework: Read and be ready to discuss Case provided

Mental Picture for assessing, underwriting and evaluating loan request in case study
Module 4- February 13, 2024

Review Modules 2 & 3 highlights on processing financial information and financial analysis output around putting together an objective underwriting evaluation using case to review past financial performance
Financial Statement Projections

Medical Imaging Financial Projections

Developing appropriate loan structure that captures both the Borrower request and underwriting output, and packaging this output for loan presentation/approval using the case provided
Building mitigants to repayment risk as part of loan structure

Defining primary and back up sources of repayment
Collateral
Owner(s) Guaranty and what is required to evaluate and secure a loan guaranty
Time:  1:00pm-4:00pm EST
Registration:  Registration is per-participant
Invest in your future and join us for this exceptional learning experience. We look forward to having you as part of our Commercial Lending School.
Related Topics
Instructor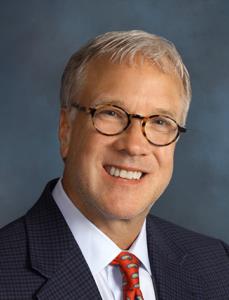 Mr. Connors most recently served as EVP and Division Head of the Virginia and Washington D.C. commercial markets for Sandy Spring Bank. Prior to this position, Mr. Connors was a founding director and... read more.
Instructor

Jeff has been the Chief Lending Officer at Freedom Credit Union in Springfield, MA since 2013 and is in charge of managing the Commercial, Mortgage, and Consumer Lending portfolios, as well as the Col... read more.