Interest and fee income from Commercial Loans represent the primary source of revenue for all financial institutions, therefore, thorough credit analysis in Commercial Lending is paramount before loan decisions are made. Commercial Lending is also one of the primary reasons Financial Institutions exist. The continued flow of capital from Financial Institutions into the economy in the form of loans are the drivers of the national and local economies surrounding our communities Financial Institution regulators understand the importance of Commercial Lending by encouraging these institutions to support individuals and small businesses through the extension of loans to creditworthy borrowers. This is proven by the guidance issued by the interagency during the height of the worldwide pandemic.
What You'll Learn
Know the nine steps in the Commercial Lending process financial institutions should follow to obtain the desired type of borrower's financial institutions seek
Understand the unique risks involved in Commercial Lending that are not found in other forms of lending
Understand the impact of Commercial Lending to financial institutions and how it can be beneficial to all financial institutions
Understand the impact of Commercial Lending to the national, state, and local economies and why the regulators encourage financial institutions to support individuals and small companies
Know the common mistakes lenders are prone to make during the underwriting and decision-making process of commercial loans
Who Should Attend
Credit Analysis, Branch Managers, Consumer Lenders, Commercial Lenders, Loan Review Personnel, Senior Loan Officers, Senior Credit Officers, and Credit Administration Personnel.
Continuing Education (CE) Credits
This webinar is recommended for 2.5 CE Credit Hours. Each attendee will receive a Certificate of Attendance for self-reporting of CE Credits.
View Delivery Options
Related Topics
Instructor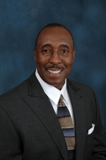 Jeffery W. Johnson started his career with SunTrust Bank in Atlanta as a Management Trainee and progressed to Vice President and Senior Lender of SouthTrust Bank and Senior Vice President and Commerci... read more.