How often have we heard the refrain, "compliance is a consumer issue – it doesn't really apply to commercial loans?" Quite often, if your company is like most. But the real answer is compliance certainly does apply in the commercial setting – and management and many loan officers (as well as others) are often surprised at the many laws and regulations that do apply. As a result, there are many avoidable compliance violations that take place.
Brought to you live via Zoom, The Commercial Lending Compliance School will review and really dig into these challenging requirements. You'll find that they span not only the "normal" aspects of commercial loans, but there are many "program-type" requirements as well that commercial bankers and lenders must be aware of. We'll approach these requirements from a practical perspective, and answer the important questions of what must be done, when and how it must be done, and what it must look like. We'll provide many examples and real-world solutions so that attendees can thoroughly understand how these requirements apply in day-to-day situations.
To ensure you get the full class experience, please have your camera on.  Having cameras on is proven to increase connection with your peers and enhance your online experience.
Dates: TBD
Time: 11:00am-5:00pm EST
This is an interactive program, so come prepared with your questions and issues. Here's a listing of the topics we'll be covering in this fast-paced program:
Equal Credit Opportunity Act (ECOA) and Regulation B

Non-Discrimination Provisions
Applications and Decisions
Dodd Frank Act Section 1071

Business Loan Data, highlighting woman- and minority-owned businesses
Staggered Implementation of Data Collection and Reporting
Coverage and Definitions

Fair Housing Act (FHA)

Non-Discrimination Provisions

Home Mortgage Disclosure Act (HMDA) – Application to Commercial Loans

Investment Property Single-Family Homes
Multi-Family Homes
Manufactured Housing Developments

Community Reinvestment Act (CRA)
Flood Disaster Protection Act (FDPA)
Appraisals for Commercial Real Estate Loans
Servicemember Civil Relief Act (SCRA)
Insider Credit (Regulation O)

Insider Definitions
Covered Credits

Bank Secrecy Act (BSA) and OFAC

Customer Due Diligence and Beneficial Ownership
Preparing for FinCEN's Beneficial Ownership Information Database
Cannabis and Hemp Banking Issues
OFAC Screening

Right to Financial Privacy Act (RFPA)

Limited Protections for Partnerships with 5 or Fewer Partners

Regulation Z (Truth in Lending) – Limited Application to Business Credit Card Accounts
IRS Information Reporting for Business Accounts
Registration:  Registration is per-participant
Related Topics
Instructor

Carl Pry is a Certified Regulatory Compliance Manager (CRCM) and Certified Risk Professional (CRP) who is a Managing Director for Treliant Risk Advisors in Washington, DC. Through his working career, ... read more.
Instructor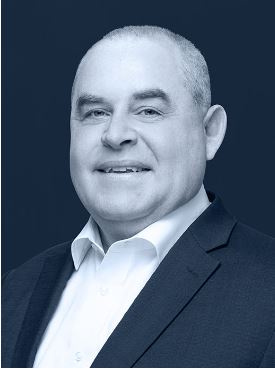 Keith Monson serves as CSI's chief risk officer. In this role, Monson maintains an enterprise-wide compliance framework for risk assessment and reporting, as well as other key components of CSI's ... read more.
Instructor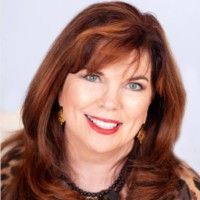 Patti Joyner (formerly Blenden) founded Financial Solutions in 1990 to provide community financial institutions solutions for the ever-increasing need for cost-effective regulatory risk management. Th... read more.