COURSE
Commercial Lending Boot Camp
CFT Credits: 0.00
A well trained commercial lender is a commodity in today's market that cannot be overlooked.  Whether you are a seasoned lender or new to lending, learning or refreshing your lending skills is a NECESSITY in today's competitive banking environment!  Join us for the 2014 Commercial Lending Boot Camp in LaCrosse, Wisconsin.  The Boot Camp's up-to-date curriculum is comprehensive, touching on all aspects of commercial lending with a special emphasis on financial analysis, loan structuring, and negotiations. The curriculum and instruction focus on small business and community lending cases, and is supplemented with real-life examples. The 2014 Commercial Lending Boot Camp is developed to provide mid-level bank officers and commercial loan officers a thorough understanding of commercial lending administration by:
Focusing on the operating cycle of a business and key variables for long-term success
Helping students develop their analytical skills and management evaluation techniques
Acquiring an awareness of the economic environment and how it affects the lending decision
Understanding the borrower and loan management alternatives available to a lender in the event of loan default
Providing a strong foundation of financial analysis, along with in-depth case studies allowing the student to apply lessons learned
SCHEDULE:
Wednesday, March 5, 2014
Introduction to Economics and Banking & Understanding the Qualitative Analysis (AM session)
Students will learn about economic issues and government policy as they relate to commercial lending, and discuss their influences. They will also gain an understanding of current business lending and regulatory issues, analyze basic business models, and review completive strategies, asset use and management analysis.
The Basics of Commercial Lending (PM session)
In this session, students will analyze the basic small business loan request (non-real estate), learn to structure the small business loan, structure business loans for repayment and identify types of collateral and valuation; explain and examine term loans and line of credit loans.
Thursday, March 6, 2014
Commercial Real Estate Lending Techniques and Structure (AM session)
A significant number of commercial loans include real estate as primary or secondary collateral and examiners have identified this as a problem area for community banks. Therefore, commercial bankers must receive training in commercial real estate lending. This session will provide students with the training to handle these more complex requests by examining the risks inherent in commercial real estate lending, types of commercial real estate loans, how to underwrite the borrower and project, as well as current issues in commercial real estate lending.
The Art of the Appraisal: Theory & Practice (PM session)
Commercial loans secured by real estate constitute the largest and potentially riskiest category of specialized loans in a bank or thrift's loan portfolio. Many lenders know what is being asked of them through all of the regulations. But what they don't know is how to do what is being asked of them. This session clarifies the HOW and provides lender the knowledge to confidently prepare, appraise, and review loans. Students will know the current commercial real estate lending environment; brief overview of the regs and why we have to do what we do; the three parts of real estate appraisal process; the evaluation process of that appraisal; and best practices of the appraisal review.
Sales Techniques & Effective Relationship Management (Working Dinner Session)
This session will enable the student to become more proficient in developing relationships that grow loan and deposit portfolios, improve productivity and increase profit techniques. The student will develop a "system" to prepare, present and close profit opportunities; solidify relationships through follow-up techniques to lock in life long clients; develop a plan to establish new business contacts; build a referral base through current client network; create follow-up procedures to expand relationships; and implement relationship development programs designed to increase productivity and profitability.
Friday, March 7, 2014
Basic Financial Statement & Cash Flow Analysis (AM session)
Commercial real estate cash flows and business cash flows are two distinctly different methods. Instruction is presented on how to identify and clarify the student's understanding of cash flow, which is the key to predict loan repayment. Of primary importance is a thorough understanding of the income statement, balance sheet and cash flow statement, which allow the lender to assess profitability, liquidity and leverage. Students will evaluate and understand repayment ability through an understanding of cash flow, comprehend financial reporting terminology, perform comparative income statement; balance sheet; rash flow, ration and breakeven analysis, become familiar with personal financial statement and tax returns.
Commercial Loan Documentation (PM session)
As important as understanding the borrower's business and measuring their ability to repay debt is the ability to structure the loan and prepare the appropriate loan documentation. This session will help students understand the UCC Process, identify the debtor and prepare the correct documents, identify guarantors and guarantees, prepare required documentation for commercial loan transactions, and commercial real estate loan transactions. Commercial Real Estate loan documentation will also be covered.
Webinar Session Friday, April 11, 2014
Problem Loan Techniques
This session will enhance the student's ability to recognize potential problem loans, emphasizing the importance of good underwriting standards, good credit discipline, effective loan review and well-trained lenders. Students will recognize that problem loans are a part of commercial lending; formulate an action plan to reduce risk and minimize bank losses; identify early warning signs; create a format and procedure to work out problem credits; and discuss liquidation and proper restructuring.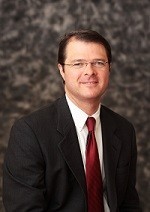 Instructor:   Mark Tyrpin has over 20 years of banking experience including commercial lending, commercial real estate lending, loan rehabilitation and work out, as well as management. Prior to that he was an investment banker specializing in municipal finance and trading. His style of "Banker Teaching Banker" emphasizes current banking examples and scenarios to supplement the classroom approach to learning.
Lodging:   Tuition does not include lodging. A special room rate of $115 plus tax is available at the Radisson Hotel LaCrosse, 200 Harborview Plaza,LaCrosse,WI54601. To reserve a room, please call 608-784-6680 and mention that you are with the Center for Financial Training. Rooms are only held at this rate through February 19, 2014. After this date, rooms are available subject to space availability and at prevailing room rates.