On July 1, 2020, the HMDA threshold for closed-end loans will increase from the 25 to 100. This means if you originated less than 100 closed-end loans in either of the prior two years (2019 or 2018), you will no longer need to report closed-end loans for HMDA. This doesn'€™t mean; however, that you can just stop doing what you'€™re doing.
The July 1, 2020, changes to the HMDA closed-end coverage is good news for some institutions. It means you will no longer be subject to HMDA data collection and reporting for closed-end loans. Even if you are no longer subject to HMDA reporting; however, you ARE still subject to Regulation B. This means you will no longer collect race, sex and ethnicity information on all dwelling-secured applications for loans (and/or lines) for home purchase, home improvement, refinance or consumer home equity but you WILL need to collect it on credit applications primarily for the purchase or refinancing of an applicant'€™s primary residence and secured by that 1-4 family dwelling. Thus, your lenders will need training prior to this change.
Covered Topics
I'€™m Not a HMDA Bank Anymore, Now What?
Making the Transition
What Transactions Require GMI Collection?
Collection Rules (More Complex Than You Think)
Collection Forms
Fair Housing Logs
Best Practices & Much More!
Who Should Attend?
Loan officers, loan processors, compliance, audit and other loan operations personnel.
Continuing Education (CE) Credits
This webinar is recommended for 2.5 CE Credit Hours. Each attendee will receive a Certificate of Attendance for self-reporting of CE Credits.
View Delivery Options
Related Topics
Instructor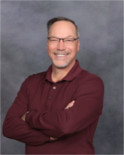 David's banking career began as a field examiner for the FDIC in 1990. He later became a Compliance Officer and Loan Officer for a small bank. In 1993, he established Banker's Compliance Consultin... read more.