SEMINAR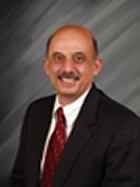 Cash Flow Analysis Two-Day Workshop
CFT Credits: 0.00
DAY ONE – BASIC CASHFLOW ANALYSIS
Introduction: This seminar will examine basic cashflow, the ways in which to calculate it, and its importance in the Credit Analysis process. Participants will learn how to calculate cashflow from information contained in the Profit and Loss Statements of Businesses and the tax returns that a business generates. In addition to calculating simple cashflow which relies on Profit and Loss Statement information, participants in this program will look beyond the P & L to the balance sheet of businesses and the ways in which changes in the components of the balance sheet impact the cashflow of a business and its ability to service debt.
Adequate cashflow is necessary for any business to survive. A business with inadequate cashflow will likely not be able to pay its bills, including those to its lenders. As a result of attending this program, participants will gain a better understanding of businesses that will generate enough cashflow to service their debts as compared to those that will not.
Sample Topics
Calculating a business' cash flow
How to utilize cashflow statements properly
Forecasting the payment of future debt based on the analysis of historical financial information
Cash Drivers and how they impact a business' cashflow
Intended Audience:
Credit Analysts
Loan Officers
Branch Managers
Relationship Managers
Loan Review Personnel
DAY TWO – ADVANCED CASHFLOW ANALYSIS
Introduction: The question of repaymentability is central to any commercial lending request. In order to be approved for a loan, businesses need to establish their ability to generate enough cashflow to service both existing and proposed debt. This seminar will examine cashflow from a number of different perspectives. Participants in this program will consider conventional cashflow analysis as a basis for loan repayment and also look at other factors and variables that can impact a business' cashflow such as growth and mismanagement of operating cycles. During this program, a number of different analysis tools will be utilized, including cashflow statements, financial projections, and permanent working capital analysis.
Case studies will be used throughout this program to demonstrate the ways in which these tools can be utilized to assist lenders in the analysis process.
Sample Topics
Measure a business' cash flow accurately
How to utilize cashflow statements properly
Predicting the ability of a business to service future debt based on the development of projected financial information
Realizing the importance of changes in Permanent Working Capital and how those changes impact cashflow
Global Cashflow: What it is and how do we calculate it
Intended Audience:
Credit Analysts
Loan Officers
Other bank personnel with a basic understanding of business credit analysis