The Call Report for 2023 is impacted by new and recent reporting requirements related to the FASB's Accounting Standard Update (ASU) 2022-02 with impact to Accounting Standard Codification (ASC) Topic No 326 related to the elimination of Troubled Debt Restructuring recognition and measurement.
In addition, the adoption of CECL under ASU 2016-13 is also impactful to regulatory reporting for loans within your Call Report.
The FFIEC 041 and 051 forms will be the discussion focus of the presentation. Participants are encouraged to bring a copy of a recently filed Call Report for reference.
Who Should Attend?
This review of selected Call Report loan schedules and reporting items will benefit anyone responsible for preparing, reviewing or auditing loan schedules for the Call Repot to include personnel in loan accounting, lending operations, loan officers, loan assistants, and any loan operations personnel responsible for coding loans or maintaining detailed documentation on the loan portfolio. This training will supplement annual comprehensive Call Report training recommended by bank regulators.
Continuing Education (CE) Credits
This webinar is recommended for 2.5 CE Credit Hours. Each attendee will receive a Certificate of Attendance for self-reporting of CE Credits.
View Delivery Options
Related Topics
Instructor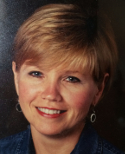 Ms. Dopjera, a Certified Public Accountant, has 38 years of experience focused on accounting and regulatory reporting for financial institutions. During the first 18 years of her career, Ms. Dopjera h... read more.