The Business Math course is ACE recommended for college credit transfer!
ACE Credit Recommendation Reference Number: CFTA-0018 (CFT Course Code: A236)
Course Description:
This course provides a comprehensive coverage of personal and business related math topics.  After successfully completing this course, you will be able to:  understand how ratios, payments, interest, etc. are calculated; understand how gross and net pay are calculated; understand the different types of banking accounts and how business math applies to them; calculate loan payments and interest; understand the cost of credit; calculate mortgage payments, including insurance costs; calculate life insurance premiums; estimate technology costs; and understand employee recruitment expenses, including  the cost of part-time vs. full-time employees.
The Business Math textbook chapter topics include:
Whole Numbers: How to Dissect and Solve Word Problems
Fractions
Decimals
Banking Equations
Solving for the Unknown: A How-To Approach for Solving Equations
Percents and Their Applications
Discounts: Trade and Cash
Markups and Markdowns
Calculating Various Types of Employees' Gross Pay
Simple Interest
Promissory Notes, Simple Discount Notes, and the Discount Process
Compound Interest and Present Value
Audience:  Anyone wishing to sharpen their business math skills
Diploma and Certificate Applications:
eBook access included in tuition
Related Topics
Instructor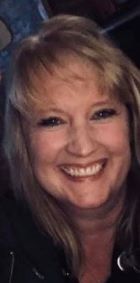 Marta started her banking career in 1990 as a teller and worked her way up to Employment Officer, in charge of bank-wide training and hiring. In 1994 Marta began volunteering for her local Center for... read more.