SEMINAR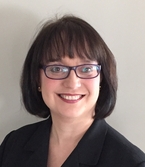 Business Development: Getting Out of the Office Seminar
CFT Credits: 0.00
What does your branch have that alternate branch channels like mobile banking do not? The branch has you and your people. As the number of branch transactions continues to fall, community banks must reassess the role of the branch manager. Banks must invest in the manager, giving him or her the right people, tools, customer goals, and sales goals, and step back and watch the results change into a dynamic source of profitability.
In this session, we will focus on the relationship building process to identify how to gain the trust of your customer, gain a larger share of wallet, and present solutions that solve your customers' needs.
Agenda
Introductory Discussion
Our Past Calling Successes & Challenges
Getting Out of the Office
Call Planning
Gaining the Appointment
The Initial Meeting
Listening and Communicating How You Can Help
Call Follow-Up
The Value Proposition
Skills Practice: a Customer Call
Complete an Action Plan
Who Should Attend
Branch Managers, Assistant Branch Managers, Business Development Officers, training staff, and others who are looking to grow the profitability of the bank.
Speaker
Jennie Sobecki is the co-owner of Focused Results, a company concentrating in results-driven process consulting and training experiences in community banks. An expert in designing and implementing sales efforts and processes, Ms. Sobecki designs solutions to drive top line growth through better utilization and training of existing sales forces, including sales management. Ms. Sobecki is a graduate of Indiana University and has a certificate in consulting services from Ball State University. Prior to forming Focused Results, Ms. Sobecki was Director of Sales and Marketing for a $3 billion bank holding company and Sales Manager for a high-performing mid-level bank.