SPECIALTY SCHOOL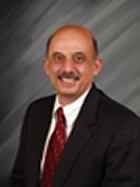 Business Credit Analysis School
CFT Credits: 3.00
The goal of this School is to develop analytical skills. At the conclusion of the program, you will thoroughly understand and discuss subjects that need to be addressed as part of a comprehensive credit analysis report.
Click Here for School Curriculum and Schedule
Business lending can both diversify a financial institution's loan portfolio and increase its return on assets. In order to be successful in business lending, financial institutions need to have highly qualified personnel skilled in analyzing the creditworthiness of business requests.
The goal of this School is to develop analytical skills. At the conclusion of the program, you will thoroughly understand and discuss subjects that need to be addressed as part of a comprehensive credit analysis report.
Benefits of Attending:
Our nationally recognized facilitator is top-notch in his field and you will have plenty of opportunity to share your questions during the School.
This School is interactive, which creates an environment that empowers you to learn.
You will receive a CERTIFICATE OF ACHIEVEMENT to document your ongoing commitment to your banking education.
You will return to your bank a better asset and have new and valuable tools and skills to perform in-depth credit analysis.
Daily Program Descriptions:
Day One
INTRODUCTIONS AND OVERVIEW
Types of business organizations – The differences between sole proprietorships, partnerships, Limited Liability Companies, S-Corporations and C Corporations.
THE BUSINESS CREDIT ANALYSIS PROCESS
A brief summary of basic topics and concepts that are part of the credit analysis process, including a review of the five C's of credit and an explanation of significant balance sheet and profit and loss statement accounts.
THE BALANCE SHEET/CURRENT ASSETS
The importance of cash
Accounts Receivable: How to evaluate their quality
Inventory: How to value it and determine its worth
Short Term Notes Payable: Lines of Credit and when to use (and not use) them
Trade Payables: A key indicator of a business' credit history
Current Portion of Long-Term Debt (CPLTD)
OPERATING CYCLES FOR MANUFACTURING, RETAIL, SERVICE, AND OTHER TYPES OF BUSINESSES
Distinguishing between the operating cycles of different types of businesses and demonstrating how the length of operating cycles impacts cash flow.
IDENTIFYING AND ANALYZING BALANCE SHEET TRENDS/USING RATIOS AND OTHER ANALYSIS TECHNIQUES
Discussion will focus on the use of a wide variety of ratios and predictive tools to assist in the analysis process.
THE BALANCE SHEET/LONG-TERM ASSETS AND
LONG-TERM LIABILITIES
Fixed assets and the role of depreciation
Intangible assets: When are they worth something to a lender?
Long-term debt
Officer debt
NET WORTH: STOCK, RETAINED EARNINGS AND PAID-IN CAPITAL (AN OWNER'S INVESTMENT IN HIS/HER BUSINESS)
Q & A PERIOD AND SESSION SUMMARY
Day Two

HOW THE PROFIT AND LOSS STATEMENT CAN ANSWER THE FOLLOWING QUESTIONS ABOUT A BUSINESS:
Is the business growing?
Are gross profit margins stable?
Are overhead expenses under control?
What kind of cash flow does the business have?
How aggressively is the business using depreciation to reduce taxable income?
PROFIT AND LOSS STATEMENT CASE STUDY
ANALYZING BUSINESS TAX RETURNS
Identifying the differences between tax returns for various types of business organizations. Learn where you need to focus and what can be ignored in tax returns. The hazards of using interim financial information and the need to reconcile that information with end-of-the-year tax returns will also be addressed.
CASE STUDY AND DISCUSSION/BUSINESS
TAX RETURNS
CASHFLOW STATEMENTS
Become acquainted with information contained in cash flow statements and how to utilize that information to better understand how a business is generating and using cash.
CASE STUDY/CASHFLOW STATEMENTS
REPAYING LOANS FROM CASHFLOW, PERSONAL GUARANTEES OR COLLATERAL
Explore the advantages and disadvantages of these three methods of loan repayment. Personal Financial Statements will also be discussed.
Q & A PERIOD AND SESSION SUMMARY
Day Three

FINANCIAL PROJECTIONS
Understanding financial projections is an important tool in the credit analysis process. Examine the ways in which analysts can test the assumptions that a business uses a basis for its financial projections. In addition, attendees will learn the mechanics of developing projections for balance sheets and profit and loss statements.
STARTUP BUSINESSES/SOURCES OF FINANCING
Explore a variety of startup issues, including typical sources of capital, the role of angel investors and venture capital, and analyzing a business with no history.
SOURCES OF TECHNICAL ASSISTANCE FOR STARTUP BUSINESSES AND OTHER BUSINESSES
Learn about Small Business Administration's SCORE and SBDC programs and other technical assistance providers readily available to assist business owners.
DEBT FINANCING FOR NON-TRADITIONAL PUBLIC AND PRIVATE NON-PROFIT SOURCES
Become familiar with the types of loan incentives available through organizations such as the Small Business Administration, U.S. Department of Agriculture, and regional development organizations.
LOAN PORTFOLIO MANAGEMENT ISSUES/PORTFOLIO RISK ANALYSIS
Gain an understanding of evaluating the quality of an entire loan portfolio through the use of a variety of management tools. The ways in which credit quality can impact the financial standing of an organization will also be discussed.
Examine loan covenants and other portfolio management tools and learn how to properly structure different types of loans.
Q & A PERIOD AND SESSION SUMMARY
Click Here for School Location and Lodging Info
Sheraton Bradley Airport
1 Bradley Intl Airport Drive
Windsor Locks, CT
Students are responsible for their own hotel accommodations. A conference rate of $149 per night has been arranged for CFT students. The deadline is April 20, or when the room block is full, whichever comes first. You can make your reservation by calling 860-627-5311.
Click Here for Intended Audience
This 3-day Business Credit Analysis School is designed to provide credit analysts and business lending officers with the tools necessary to perform in-depth evaluation of the credit needs of businesses. You will become acquainted with the types of challenges that businesses face in making debt service payments and meeting other financial needs.
Click Here for Instructor Info
Vincent DiCara is currently the owner of DiCara Training and Consulting LLC which he established in January of 2013. Formerly, he was the co-owner and founder of Development Finance Training and Consulting, Inc. (DFTC) which he established in 2003. Mr. DiCara has been involved in evaluating the credit needs of businesses for thirty years as a business advocate, lender, credit analyst and trainer. Since 1995, Mr. DiCara has developed and conducted a wide variety of training programs for individuals who work in the financial services industry sector. His training clients include organizations in the credit union, banking, economic development, and community development fields. Mr. DiCara's training programs have become known for their ability to foster an informal and participatory environment in which students are empowered to learn.
Mr. DiCara is a graduate of Bowdoin College in Brunswick, Maine and received a Masters Degree in Public Administration from the University of Maine. A native of Boston, Massachusetts, he has been a resident of the State of Maine for the last thirty-eight years.