Today's business structure environment is very complex. You will open many types of business accounts with multiple layers of ownership.
This program will focus on different structures and common errors. When is an account a 'dba' and when is it disregarded? When is it an agent and when is it a sole proprietorship? There are many mistakes made by financial institutions because of lack of understanding of business structures.
The "Mapping Multi-Tiered Business Accounts" webinar has been approved for 2 CAMS credits. Credits are redeemable for Live attendance only. Accreditation is valid for one year from the date of the event. To receive a certificate, email info@ttsTrain.com.
Highlights
Sole Proprietorship with trust as owner
Corporation with a dba
Partnership with LLCs as partners
LLC with single member as a person
LLC with single member as a business
LLC with multiple members who are both people and businesses
How do we drill down?
How do we get beneficial owners and controlling person?
What if the customer lies?
What if the customer's business structure changes? Is sold? Is dissolved?
What happens in the business when a principal dies?
Who Should Attend?
New Accounts, Personal Bankers, Loan Officers, Branch Managers, Training, head tellers, supervisors, branch administration and compliance.
Continuing Education (CE) Credits
This webinar is recommended for 2.5 CE Credit Hours. Each attendee will receive a Certificate of Attendance for self-reporting of CE Credits.
View Delivery Options
Related Topics
Instructor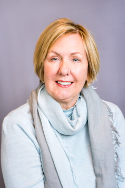 Deborah Crawford is the President of Gettechnical Inc., a Virginia based training company. She specializes in the deposit side of the financial institution and is an instructor on IRAs, BSA, Deposit R... read more.