Does your IT Strategic Plan work for you, or is it just a document that you review once a year? Traditional FFIEC regulatory guidance calls for an IT Strategic Plan that identifies medium-to-long-term goals and allocations of IT resources over a three-to-five year timeframe.
But how does your IT Strategic Plan help you to make decisions about which types of technology you WANT to deploy and WHO your institution wants to be when it comes to deploying technology?
What You Will Learn
FFIEC Guidance on IT Strategic Planning
The Law of Diffusion of Innovation
What Kind of Bank Are You?
What'€™s Your Acceptable Level(s) of Risk?
Lining Up Risk With Strategy
Creating an IT Strategic Plan that can be your '€œNorth Star'€
Who Should Attend?
Information Security Officer, IT Directors, Risk Managers, Auditors, Directors, or other management team members wanting more information regarding FFIEC requirements and expectations.
Continuing Education (CE) Credits
This webinar is recommended for 2.5 CE Credit Hours. Each attendee will receive a Certificate of Attendance for self-reporting of CE Credits.
View Delivery Options
Related Topics
Instructor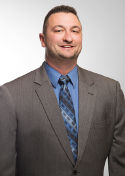 Cody Delzer, CISA, CDPSE, is a SVP Information Security Consultant for SBS CyberSecurity, LLC of Madison, SD who has a Bachelor of Science Degree in Computer and Network Security from Dakota State Uni... read more.