WEBINAR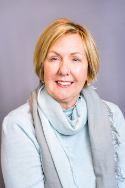 New BSA Officer Training Webinar
CFT Credits: 0.25
You have been appointed the new Bank Secrecy Officer for your bank. You now feel like a deer caught in the headlights–what to do, where to start, who can help? All these thoughts are running through your mind…
Webinar Description and Intended Audience
You have been appointed the new Bank Secrecy Officer for your bank. You now feel like a deer caught in the headlights–what to do, where to start, who can help? All these thoughts are running through your mind.
Well, worry no more, since we have designed the perfect program for new BSA officers. We will help you set up a framework to begin your new job and organize the sections of the BSA exam manual and law so you will know how to begin. You will go from panic to calm, as this program will break down the components of the regulation, the exam manual and the functions so that you can begin to look at each piece one at a time.
Covered Topics:
Understand how the BSA law is organized
Understand how the sections of the BSA manual can help you structure your program
Designing a risk assessment
How to write a BSA policy
How to look at Customer Identification Programs and Customer Due Diligence
Working on the SAR, Investigation, Filing and Tracking
Changes pending, e-filing, confidentiality and organization
What regulators may expect from your AML program
And much, much more!
Who Should Attend?
New BSA Officers, BSA coordinators, those who assist the BSA Officers such as Security, OFAC and Compliance Officers
Webinar Viewing Options
LIVE WEBINAR:                                              
INCLUDES 7 DAYS OF UNLIMITED ONDEMAND PLAYBACK!  With this option, you will participate in the webinar (via the internet) as it is being presented. You will login to the webinar on your PC to view the PowerPoint presentation, and you have the option of using your PC speakers or a telephone for the audio. You can type and send your questions to the instructor. Many companies are now running their PC through an LCD projector allowing many employees to participate at the same time.  And don't worry if you miss the webinar, you can still view it for up to seven days after it takes place!
SIX MONTH ONDEMAND VIDEO:
With this option, you will receive an e-mail that contains a link to the PowerPoint slides (to download, print, and copy) as well as a link to the media player where you will view and hear the entire webinar just as it was delivered, featuring the full-color PowerPoint presentation with audio. You can pause, fast-forward and rewind as needed, which makes it a very effective training tool. The OnDemand Video will be available to you (and anyone else in the company) for six months and can be accessed 24/7 as many times as you wish. Delivered via e-mail the day after the webinar takes place.
CD-ROM VIDEO:
If you do not have internet access or want to make the webinar part of your training library, the CD-ROM Recording is a great option for viewing a webinar. You can pause, fast-forward and rewind as needed, which makes it an effective training tool.  With this option, you will receive a download of the PowerPoint slides and a CD-ROM Recording (featuring PowerPoint presentation with audio) of the webinar via regular mail. Mailed 7 to 10 days after the webinar takes place.
IN-HOUSE:                                                        
Webinars can be scheduled and offered exclusively for your company.  They can even be customized to best fit your needs.  To find out more, please complete the in-house request form found in the Schedule and Registration Information section below.
Continuing Education (CE) Credits
This webinar is recommended for 2.5 CE Credit Hours. Each attendee will receive a Certificate of Attendance for self-reporting of CE Credits.