WEBINAR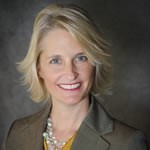 BSA Red Flags for Money Laundering Webinar
CFT Credits: 0.00
Your customer comes to the drive thru window and places $10,000 cash into the tube. Then, he presses the call button and asks you to send him a penny back. Do we need to take action against this customer? Do we need to file a CTR? Do we need to file a SAR? (see complete description below)
Click Here for Webinar Description and Audience
Your customer comes to the drive thru window and places $10,000 cash into the tube. Then, he presses the call button and asks you to send him a penny back. Do we need to take action against this customer? Do we need to file a CTR? Do we need to file a SAR? These are just a few of the situations that employees at a financial institution face on a daily basis.
What do we consider "suspicious," and will it put your employees and customers into what we will call a "felony moment?" If your customer asks "Should I deposit this large amount of money or what?" The answer your officer gives may encourage the customer to structure, and that is a problem for both the customer and the employee.
This program will answer commonly asked frontline questions, and it will go over the red flags for money laundering for deposits and loans.
What You Will Learn:
How can I talk to my customer about currency without getting into a "felony moment"?
The money smells like marijuana. Is this something I should be concerned about?
The customer told me that she is hiding money from the IRS, should I tell BSA?
What are the Red Flags for Elder Abuse?
What are some of the scams for loans and mortgages?
What are the Red Flags for Identity Theft?
When do we tell the BSA officer, and what should we use to communicate?
Sample Incident reports for operations, loans and branches
The customer washed and ironed the money. Is this suspicious?
The customer had me count $15,000 cash and then went to safe deposit box, should I let BSA know?
We did not book the mortgage loan so why should I tell BSA that the identification and TIN did not match?
Who Should Attend?
Those who work directly with customers. Tellers, New Accounts, Branch Managers, Loan officers, and Call Centers. It is designed to help the BSA Officer complete BSA training for AML programs.
Click Here for Continuing Education Credits (CEC) Info
This webinar is recommended for 2.5 CE Credit Hours. Each attendee will receive a Certificate of Attendance for self-reporting of CE Credits.
Click Here for Viewing Option Descriptions
LIVE WEBINAR:
INCLUDES SEVEN DAYS OF ONDEMAND PLAYBACK!  With this option, you will participate in the webinar (via the internet) as it is being presented. You will login to the webinar on your PC to view the PowerPoint presentation, and you have the option of using your PC speakers or a telephone for the audio. Participants can type and send their questions to the instructor. Many companies are now running their PC through an LCD projector allowing many employees to participate in the same room.
SIX MONTH ONDEMAND VIDEO RECORDING:
With this option, you will receive an e-mail that contains a link to the PowerPoint slides (to download, print, and copy) as well as a link to the media player where you will view and hear the entire webinar just as it was delivered, featuring the full-color PowerPoint presentation with audio. You can pause, fast-forward and rewind as needed, which makes it an effective training tool. The weblink will be available to you (and anyone else in the company) for up to six months and can be accessed 24/7 as many times as you wish. Delivered via e-mail the day after the webinar takes place.
CD-ROM VIDEO RECORDING:
If you do not have internet access or want to make the webinar part of your training library, the CD-ROM Recording is a great option for viewing a webinar. You can pause, fast-forward and rewind as needed, which makes it an effective training tool. With this option, you will receive a download of the PowerPoint slides and a CD-ROM Recording (featuring PowerPoint presentation with audio) of the webinar via regular mail. Mailed 7 to 10 days after the webinar takes place.
IN-HOUSE:
Webinars can be scheduled and offered exclusively for your company. They can even be customized to best fit your needs. To find out more, please complete the in-house request form found in the Schedule and Registration Information section below.