Time:  10:00am-5:00pm Eastern Time
Attend the BSA Officer and Staff Annual Review Seminar from the convenience of your own office via Live Streaming Video as it happens on Wednesday, February 9th (9:00 am – 4:00 pm Central Time), or at your own convenience with 6 months of OnDemand playback.
During this all day program we will cover a wide range of BSA topics for the current environment. Designed for BSA Officers and staff this program will present new and evolving issues with BSA.
Seminar Overview:

Beneficial Ownership
Customer Identification Program including Online Account Opening Issues
SARs and CTRs Update

Keep Open Requests
Current examination hot spots – changes to the exam manual
BSA Fines and Penalties

Audits, Training and Internal Controls
All new guidances, rulings and changes
OFAC
FFIEC Exam Manual Updated
Revised Audit Worksheets
CTR Examples
Who Should Attend?
BSA Officers and Staff, Bank Management and Board of Directors
Continuing Education (CE) Credits
BSA Officer Annual Training and Update 2022 Seminar OnDemand with Live Streaming has been approved for 6.75 CRCM credits. This statement is not an endorsement of this program or its sponsor. Credits are redeemable for Live attendance only. For questions on certificates, please email support@oncourselearning.com. Certification holders must report these credits at https://aba.csod.com.
View Delivery Options
Related Topics
Instructor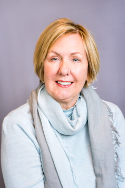 Deborah Crawford is the President of Gettechnical Inc., a Virginia based training company. She specializes in the deposit side of the financial institution and is an instructor on IRAs, BSA, Deposit R... read more.