What are the important issues facing the BSA Department in 2020? During this program we will focus on the new and continuing issues of 2020.
If everything is about risk, what has been the impact of COVID and transactions changes during the 2020 year? How does the new 43 pages of the exam manual impact risk assessments? Will beneficial ownership ever go away? Will it ever be safe to bank marijuana and hemp? How is bitcoin impacting our business? When do we have to deal with new CTR changes and what are they? So many topics and just enough time to cover them!
Highlights
New Changes to BSA Exam Manual
New CTR rules and delays
Marijuana and hemp where are we?
Beneficial ownership errors and expectations
Cybercrime, elder fraud, human trafficking and smuggling
Transaction monitoring in a pandemic
Risk Assessments
Customers purchasing drugs, crypto currency and professional money laundering
Online account opening, online deposits and the new reality for CIP
Who Should Attend?
Management, BSA Officers, Compliance and Training Staff will all benefit from attending this webinar.
Continuing Education (CE) Credits
This webinar is recommended for 2.5 CE Credit Hours. Each attendee will receive a Certificate of Attendance for self-reporting of CE Credits.
View Delivery Options
Related Topics
Instructor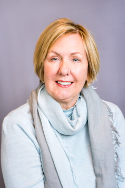 Deborah Crawford is the President of Gettechnical Inc., a Virginia based training company. She specializes in the deposit side of the financial institution and is an instructor on IRAs, BSA, Deposit R... read more.