A line-by-line look at the new AML Act of 2020 passed in 2021 beneficial ownership requirements and definitions. We will compare the definitions, the exemptions and the exclusions in the two sets of laws. Our new regulations based on this act should be released in early 2022. But we will look at the two side by side today to see what changes could be in store for us.
Plus, you still have to comply with current rules on beneficial ownership till the regulations are released to match the AML Act of 2020. So we will take a look at some of the problem areas in the current environment.
The "Beneficial Ownership Update: Where Are We Now?" has been approved for 2 CAMS credits. Credits are redeemable for Live attendance only. Users must connect to the streaming individually and enter their name and email for reporting purposes. Accreditation is valid for one year from the date of the event. To receive a certificate, email Streaming@OnCourseLearning.com.
Covered Topics:
Line by Line look at the new beneficial ownership provision in the AML Act
25 Common Errors
Changes since its implementation Renewals, rollovers, and special situations
Who is in and who is out today? Who is in and out tomorrow?
How the form is being completed incorrectly
Navigating the examinations
Multi-tiered businesses, intermediaries and trusts
And much more..
What you will receive:
Who Should Attend?
Compliance, BSA, Deposit Operations, New Accounts, Personal Bankers, Loan Officers, Branch Staff and Training.
Continuing Education (CE) Credits
This webinar is recommended for 2.5 CE Credit Hours. Each attendee will receive a Certificate of Attendance for self-reporting of CE Credits.
View Delivery Options
Related Topics
Instructor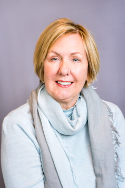 Deborah Crawford is the President of Gettechnical Inc., a Virginia based training company. She specializes in the deposit side of the financial institution and is an instructor on IRAs, BSA, Deposit R... read more.