Want to help your customer prepare for beneficial ownership registration? This is the program for you with a complete package of tools for your reporting companies.
Learn where we are in the process of beneficial ownership and how to help the customers get ready to report to the US Treasury come January 1, 2024.
What You'll Learn
View Delivery Options
Related Topics
Instructor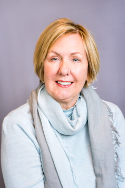 Deborah Crawford is the President of Gettechnical Inc., a Virginia based training company. She specializes in the deposit side of the financial institution and is an instructor on IRAs, BSA, Deposit R... read more.