What questions should your Bank ask about compensation below the CEO and top executives? This session will address pay equity regulations, setting job grades, and determining base salary and appropriate raises for employees. As part of this session we will provide information on conducting market research using industry surveys, using market research to establish and set salary grades, and linking salary increases and performance to positioning in a salary grade. We will also briefly discuss such items as FLSA job classifications (exempt vs. non-exempt) and effectively writing job descriptions. Our focus in this session is on helping HR professionals sort through some of the compensation-related challenges they may encounter.
This webinar also provides best practices for designing a performance management system including a methodology for identifying key accountabilities and competencies for all positions at the Bank. We will also review common performance evaluation rating errors and access tools to make the evaluation process more effective and easier to administer. Also learn how to link the performance evaluation process to salary increases and the annual incentive plan design for staff level employees. We will also discuss what banks are doing with respect to cash-based incentive programs. This will cover plan design(s), goals being used, and award levels for various positions. Additionally, we will highlight applicable regulatory guidelines and updates. As part of this webinar we will utilize a score sheet that shows how your Bank compares to banking industry best practices regarding compensation for non-executive positions.
Covered Topics
Salary Benchmarking Process
Salary Grading
Salary Administration Best Practices
Salary Increase Matrix
Performance Management Best Practices
Sample Performance Evaluation Form Criteria
Performance Rating Errors
Staff level Bonus Plan
Incentive Plans for Producers
Who Should Attend?
This webinar is designed for Human Resource Officers, CEO's, and members of the senior management team. Also members of the Board's compensation or personnel committee should attend.
Continuing Education (CE) Credits
This webinar is recommended for 2.5 CE Credit Hours. Each attendee will receive a Certificate of Attendance for self-reporting of CE Credits.
View Delivery Options
Related Topics
Instructor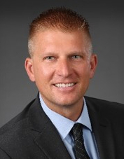 Matt Brei is the President of Blanchard Consulting Group. He has been a compensation consultant since 2000 and has been exclusively focused on the banking industry since 2002. Prior to founding Blanch... read more.
Instructor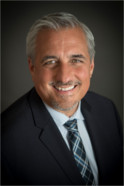 Michael Blanchard is the CEO of Blanchard Consulting Group. He has extensive experience in the human resources field and has conducted or supported over 500 compensation planning, market research, and... read more.