Originally, you wrote your CIP in 2003. Is it time to change? If you have any of the questions below, we will explore changing your CIP in light of new systems, processes and technology in 2020. Your program should shift with the new technologies and identifications in the market place. This program will look line-by-line at the regulation and point out avenues of change to explore in 2020.
What does it mean to 'know' your account holder? When do we have to ask purpose, source and anticipated volume questions? How can we enforce compliance with our program in our institutions? These questions are hard ones and the pending legislation on CDD doesn'€™t help. This program will evaluate CDD and EDD regulation, exam guidance and provide thoughts on how to proceed with a program that is sales friendly to the account holder. We look at the regulation line-by-line and what to expect with these changes.
Covered Topics:
Line by line look at the regulation on Customer Identification Programs
What Information that must be obtained before an account is opened
Required Documentary and non-documentary verification
Should we add more types of identification? What types are available?
Do we keep CIP up to date?
How should we address online banking?
Is non-documentary verification enough?
Can we back off from our CIP of 2003 now that we have more systems in place?
Examination expectations on Customer Due Diligence
Keeping customer records up to date
Anticipating transactions and activities
Enhanced due diligence on high risk customers
Developing the questionnaire
On-going during the relationship
When should we close a relationship? And how do we close?
What regulatory concerns do we have?
Working with sales and not against them
A look at CDD rules'€"beneficial owners, controlling person and the form
Renewals, IOLTAs, Trusts and Multi-tiered business ownership
Who Should Attend?
This webinar will benefit BSA Officers, BSA Support personnel, Deposit Operations, Compliance Officer and Training.
Continuing Education (CE) Credits
This webinar is recommended for 2.5 CE Credit Hours. Each attendee will receive a Certificate of Attendance for self-reporting of CE Credits.
View Delivery Options
Related Topics
Instructor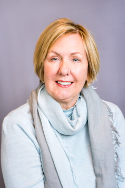 Deborah Crawford is the President of Gettechnical Inc., a Virginia based training company. She specializes in the deposit side of the financial institution and is an instructor on IRAs, BSA, Deposit R... read more.