WEBINAR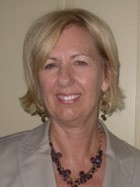 Bank Secrecy Act: CIP and CDD Webinar
CFT Credits: 0.25
Originally, you wrote your CIP in 2003. Is it time to change? If you have any of the questions below, we will explore changing your CIP in light of new systems, processes and technology in 2020
Webinar Description and Intended Audience
Originally, you wrote your CIP in 2003. Is it time to change? If you have any of the questions below, we will explore changing your CIP in light of new systems, processes and technology in 2020. Your program should shift with the new technologies and identifications in the market place. This program will look line-by-line at the regulation and point out avenues of change to explore in 2020.
What does it mean to "know" your account holder? When do we have to ask purpose, source and anticipated volume questions? How can we enforce compliance with our program in our institutions? These questions are hard ones and the pending legislation on CDD doesn't help. This program will evaluate CDD and EDD regulation, exam guidance and provide thoughts on how to proceed with a program that is sales friendly to the account holder. We look at the regulation line-by-line and what to expect with these changes.
Covered Topics:
Line by line look at the regulation on Customer Identification Programs
What Information that must be obtained before an account is opened
Required Documentary and non-documentary verification
Should we add more types of identification? What types are available?
Do we keep CIP up to date?
How should we address online banking?
Is non-documentary verification enough?
Can we back off from our CIP of 2003 now that we have more systems in place?
Examination expectations on Customer Due Diligence
Keeping customer records up to date
Anticipating transactions and activities
Enhanced due diligence on high risk customers
Developing the questionnaire
On-going during the relationship
When should we close a relationship? And how do we close?
What regulatory concerns do we have?
Working with sales and not against them
A look at CDD rules—beneficial owners, controlling person and the form
Renewals, IOLTAs, Trusts and Multi-tiered business ownership
Who Should Attend?
This webinar will benefit BSA Officers, BSA Support personnel, Deposit Operations, Compliance Officer and Training.
Webinar Viewing Options
LIVE WEBINAR:
INCLUDES 7 DAYS OF UNLIMITED ONDEMAND PLAYBACK! With this option, you will participate in the webinar live, via the internet. You will login to the webinar on your PC to view the PowerPoint presentation, and you have the option of using your PC speakers or a telephone for the audio. You can type and send your questions to the instructor. Many companies are now running their PC through an LCD projector allowing many employees to participate at the same time. And don't worry if you miss the webinar, you can still view it for up to seven days after it takes place!
SIX MONTH ONDEMAND VIDEO:
With this option, you will receive an e-mail that contains a link to the PowerPoint slides (to download, print, and copy) as well as a link to the media player where you will view and hear the entire webinar just as it was delivered, featuring the full-color PowerPoint presentation with audio. You can pause, fast-forward and rewind as needed, which makes it a very effective training tool. The OnDemand Video will be available to you (and anyone else in the company) for six months and can be accessed 24/7 as many times as you wish. Delivered via e-mail the day after the webinar takes place.
CD-ROM VIDEO:
If you do not have internet access or want to make the webinar part of your training library, the CD-ROM Recording is a great option for viewing a webinar. You can pause, fast-forward and rewind as needed, which makes it an effective training tool. With this option, you will receive a download of any applicable handouts and a CD-ROM (featuring the full-color PowerPoint presentation with audio) via regular mail. Mailed 7 to 10 days after the webinar takes place.
IN-HOUSE:
Webinars can be scheduled and offered exclusively for your company. They can even be customized to best fit your needs. To find out more, please complete the in-house request form found in the Schedule and Registration Information section below.
Continuing Education (CE) Credits
This webinar is recommended for 2.5 CE Credit Hours. Each attendee will receive a Certificate of Attendance for self-reporting of CE Credits.