This 5 part webinar series will be held on May 5, 12, 19, 26 and June 2.
Designed for bankers new to Call Report preparation and those seeking a refresher course, this series will cover:
Regulatory and reporting requirements pertinent to Call Report preparation
Current information related to COVID-19 PPP lending
Best practices related to the preparation and review process
Basic accounting and reporting practices
Income Statement and Balance Sheet schedules
Loan schedules
Deposit schedules
Maturity and repricing reporting requirements
Off-balance sheet reporting requirements
Community Bank Leverage Ratio as effective January 1, 2020 with an update to include revisions brought about under the Coronavirus Aid, Relief, and Economic Security Act
Risk Based Capital guidelines
Covered Topics
The webinar series will generally cover the Call Report in schedule order, however, grouping certain schedules based upon reporting content will be woven into the curriculum.
May 7, 2020 Series Part 1: The first webinar will explain general reporting requirements, including consolidation rules, filing deadlines, procedures, and call report resources. In addition, the income statement schedules, RI, RI-A and RI-E will be covered.
May 14, 2020 Series Part 2: The second webinar start off with the Balance Sheet Schedule RC and will continue with the last two income statement schedules, RI-B, RI-C, and follow with coverage of schedules RC-A and RC-B, RC-G ad RC-F.
May 21, 2020 Series Part 3: The third webinar will focus heavily on the loan classification requirements for RC-C and will continue with the remaining line items on RC-C, Parts I & II, followed by coverage of schedules RC-L, RC-N and RC-P.
May 28, 2020 Series Part 4: The fourth webinar will cover deposit schedules RC-E and will include coverage of RC-M, RC-O, RC-Q, RC-S, and RC-T.
June 4, 2020 Series Part 5: The fifth and final webinar will cover RC-R and the Community Banking Leverage Ratio, along with the calculations of Tier 2 Capital and Total Capital. The risk weighting requirements of RC-R Part II will also be covered relative to the appropriate allocations of risk weights to assets and off-balance sheet exposures.
Who Should Attend?
Designed for bankers new to call report preparation or those that are looking for a refresher on reporting requirements.
Continuing Education (CE) Credits
Each webinar in this series is recommended for 2.5 CE Credit Hours.  Attendees will receive a Certificate of Attendance for self-reporting of CE Credits.
View Delivery Options
Related Topics
Instructor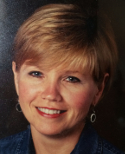 Ms. Dopjera, a Certified Public Accountant, has 38 years of experience focused on accounting and regulatory reporting for financial institutions. During the first 18 years of her career, Ms. Dopjera h... read more.