Avoiding Safe Deposit Box Lawsuits Webinar
CFT Credits: 0.25
2012 Update – What Caused Fourteen Current Safe Deposit Box Disappearance Claims?
Improve Your System:  Typically the safe deposit box responsibilities are passed from employee to employee with very little understanding of the institution's liability. Unfortunately, only after a lawsuit occurs does management turn their attention to this area. Ask yourself the questions outlined in the program HIGHLIGHTS. If you're unable to answer them, this seminar will provide vital information to reduce your liability and hopefully avoid a potential lawsuit.
Regardless of the size of your safe deposit operation, this presentation provides a realistic and well-organized method of reviewing your procedures before a lawsuit occurs. The presenter knows firsthand what to look for, from the most common errors to the not so common, but costly mistakes. This presentation will help you review many critical internal procedures.
This program covers many though provoking issues and will address your concerns regarding the following questions:
•What caused CBS to develop three safe deposit TV specials during 2011?
•Why did fourteen safe deposit disappearance claims occur during 2011?
•After losing a $100,000 lawsuit, how did TV coverage increase this loss?
•What thirty questions will always be asked in any safe deposit lawsuit?
•How did a former employee steal $400,000 in bearer bonds from a box?
•Why was an institution sued for $30 million after an internal box theft?
•Have you seen the new locksmith tool that opens boxes in 3 seconds?
•How did stamped box numbers on box keys create a $4 million loss?
•How could handling a renter's key cost an institution over $300,000?
•Why must locks be changed on closed boxes before renting again?
•Do self-service boxes lose money or improve your bottom line?
•Are you leaving anyone in your vault alone? "BIG MISTAKE!"
•Why are "self service box" renters suing for millions?
Who Should Attend?
This informative program is designed to update safe deposit supervisors, vault attendants, cashiers, branch managers, compliance officers, auditors, training directors, security officers, new account personnel and your in-house legal counsel.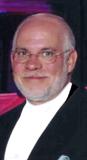 Instructor:  David P. McGuinn, President of Safe Deposit Specialists.