WEBINAR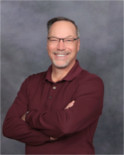 Escrow Account Compliance Webinar
CFT Credits: 0.25
A two-hour Escrow Account Compliance webinar covering the latest requirements, guidance, best practices, and compliance hot spots.
Webinar Description and Audience
Compliance with the escrow requirements can be tricky as the rules are vague, some terms are not defined and some investors make up rules that contradict the regulatory requirements. If you are doing something wrong, you probably have done it systematically, which leads to more serious issues.
Covered Topics
Required Escrows Accounts
Voluntary Escrows Accounts
Initial Escrow Account Statements
Annual Escrow Account Statements
Loan Payoff Escrow Account Statements
Escrow Account Surpluses, Shortages & Deficiencies
Step-by-Step Escrow Account Analysis
Best Practices
Who Should Attend?
This webinar is designed for loan officers, loan processors, compliance, audit and other loan operations personnel that create, calculate, analyze and disclose information related to escrow accounts.
The training provided is consistently well presented and deeply understood by the presenter." -Tawnya S., First Interstate Bank
Continuing Education (CE) Credits
This webinar is recommended for 2.5 CE Credit Hours. Each attendee will receive a Certificate of Attendance for self-reporting of CE Credits.
Webinar Viewing Options
LIVE WEBINAR:
INCLUDES 7 DAYS OF ONDEMAND PLAYBACK! With this option, you will participate in the webinar (via the internet) as it is being presented. You will login to the webinar on your PC to view the PowerPoint presentation, and you have the option of using your PC speakers or a telephone for the audio. You can type and send your questions to the instructor. Many companies are now running their PC through an LCD projector allowing many employees to participate at the same time. And don't worry if you miss the webinar, you can still view it for up to seven days after it takes place!
SIX MONTH ONDEMAND VIDEO:
With this option, you will receive an e-mail that contains a link to the PowerPoint slides (to download, print, and copy) as well as a link to the media player where you will view and hear the entire webinar just as it was delivered, featuring the full-color PowerPoint presentation with audio. You can pause, fast-forward and rewind as needed, which makes it an effective training tool. The weblink will be available to you (and anyone else in the company) for up to six months and can be accessed 24/7 as many times as you wish. Delivered via e-mail the day after the webinar takes place.
CD-ROM VIDEO:
If you do not have internet access or want to make the webinar part of your training library, the CD-ROM Recording is a great option for viewing a webinar. You can pause, fast-forward and rewind as needed, which makes it an effective training tool. With this option, you will receive a download of the PowerPoint slides and a CD-ROM Recording (featuring PowerPoint presentation with audio) of the webinar via regular mail. Mailed 7 to 10 days after the webinar takes place.
IN-HOUSE:
Webinars can be scheduled and offered exclusively for your company. They can even be customized to best fit your needs. To find out more, please complete the in-house request form found in the Schedule and Registration Information section below.