The FFIEC members have added a new introductory section and revised content in the Customer Identification Program, Currency Transaction Reporting, and Transactions of Exempt Persons. The Manual provides instructions to examiners for assessing the adequacy of a bank'€™s BSA/AML compliance program and its compliance with BSA regulatory requirements. The Manual itself does not establish requirements for banks; such requirements are found in statutes and regulations. The updates should not be interpreted as new instructions or as a new or increased focus on certain areas; instead, they offer further transparency into the examination process and support risk-focused examination work. The FFIEC revised the sections in close collaboration with Treasury'€™s Financial Crimes Enforcement Network.
During this webinar we will cover these changes and what you need to do and know!
Covered Topics
New Section: Assessing Compliance with BSA Regulatory Requirements
Revised Customer Identification Program
Revised Currency Transaction Reporting
Revised Transactions of Exempt Persons
Each section has rewritten exam procedures
A '€œTo do'€ list for you
New Audit checklist
Hot Spots in these exam areas
Who Should Attend?
BSA Officers and Staff, Any staff involved in CIP, CTRs and Exemptions.
Continuing Education (CE) Credits
This webinar is recommended for 2.5 CE Credit Hours. Each attendee will receive a Certificate of Attendance for self-reporting of CE Credits.
View Delivery Options
Related Topics
Instructor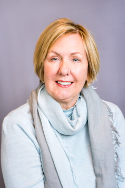 Deborah Crawford is the President of Gettechnical Inc., a Virginia based training company. She specializes in the deposit side of the financial institution and is an instructor on IRAs, BSA, Deposit R... read more.