BANKERS' FORUM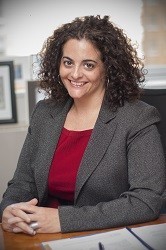 ABA Legislative, Regulatory, and Cybersecurity Update – A Bankers' Forum Event
The Banker's Forum is brought to you by the Connecticut Bankers Association and CFT.
Speaker and Program:
Denyette DePierro, Vice President & Senior Counsel, Center for Payments and Cybersecurity, American Bankers Association (ABA), will be offering a Legislative, Regulatory, and Cybersecurity Update, including the the following:
What's Happening in DC?
Cybersecurity, Privacy, Fintech, and Social Media

Cybersecurity

Cybersecurity Exam Trends for 2018/2019
Financial Services Cyber Profile 1.0

Privacy a.k.a. Thank You Facebook. May I have another?

EU General Data Protection Rule (GDPR): What does it mean for your community bank?
New state privacy rules similar to GDPR

Fintech: OCC's Fintech Charter and US Treasury's Fintech White Paper
Trends in Social Media Fraud and Risk

What Next? What we expecting to see next from state, national, and global regulators.

Where:
Aquaturf Club, 556 Mulberry Street, Plantsville, CT
When:
Wednesday, September 19, 2018 (Reception – 5:30 pm, Program – 6:15 pm, Dinner – 7:00 pm)
Dinner Choices:
Prime Rib, Chicken Florentine, Pan-Seared Salmon, Vegetable Lasagna
Price:
$75.00 per person. Please register by Friday, September 14. There will be no refunds after this date.