In the past, opening a new account was as easy as giving the customer a toaster in exchange for his or her signature. Today, the process is much more complex. From the first moment of customer contact, FIs must adhere to numerous deposit compliance rules.
These in-depth compliance tasks are necessary for opening new deposit accounts, but the interview process can feel more like an inquisition to a potential account holder. This webinar will inform you about the deposit compliance rules and tasks your FI must follow and help you turn uncomfortable customer interviews into friendly and supportive conversations.
What You Will Learn
    The Customer Identification Program tasks in the New Account Interview
    The Due Diligence and Enhanced Due Diligence Tasks of the New Account Interview
    Unlawful internet gambling'€"who, when and what to do
    Regulation CC Holds
    Overdraft Privilege
    Risk Rating the customer
    Marijuana Related Businesses
    Alerts and Red flags on identity theft
    Adverse Action
    New disclosures if you use a credit score
    Disclosing the deposit regulations – consumers and businesses
    Any many more
Who Should Attend?
This webinar is recommended for individuals who are Compliance Officers, Branch Managers, New Accounts Representatives (and others who act in a Sales capacity), as well as for individuals involved in Training Personnel or Branch Administration.
Continuing Education (CE) Credits
This webinar is recommended for 2.5 CE Credit Hours. Each attendee will receive a Certificate of Attendance for self-reporting of CE Credits.
View Delivery Options
Related Topics
Instructor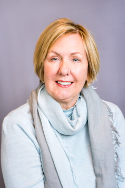 Deborah Crawford is the President of Gettechnical Inc., a Virginia based training company. She specializes in the deposit side of the financial institution and is an instructor on IRAs, BSA, Deposit R... read more.