Time: 10:00am-5:00pm Eastern Time
Attend the Deposit Regulatory Update and Review Seminar from the convenience of your own office via Live Streaming Video as it happens on Wednesday, February 8th (9:00 am – 4:00 pm Central Time), or at your own convenience with 6 months of OnDemand playback.
During this deposit update we will cover a wide range of topics designed to update Deposit Compliance, Deposit Operations and Branch Staff. Learn about current examination issues and the changing landscape for our products and accounts.
Seminar Overview:
9:00-10:15 – Overdraft Services
Learn all the ins and outs of running a good overdraft program. During this session we will look at the regulations, the lawsuits, the fines and current issues for overdrafts. What's new and what is still important to your overdraft services.
10:15-10:30 – Break
10:30-11:30 – Regulation E and the Revised FAQs
Maybe Regulation E error resolution keeps you awake at night? If so this session will go over the new FAQs and revisions and the tone from CFPB in running your error resolution programs.
11:30-12:00 – W-9s and W-8BENs
A brief look at account set up for US and Nonresident Alien Persons. Who fills out what? What are the common errors? Learn more during this session.
12:00-1:00 – Lunch
1:00-2:15 – Regulation CC, Mobile Deposits, Checks and UCC Issues
A review of holds and disclosures plus a look at the liabilities on mobile deposits. Who eats the check? What we need to know about forgeries, forged endorsements, alterations and liability. Time frames for returns and everything that can and will go wrong.
2:15-2:30 – Break
2:30-3:30 – Regulation D, Regulation DD—Your Products
Bye, bye federal reserves. What has this meant to your organization? What is a savings account? NOW? Or time deposit? Are our products outdated? Out of compliance? Learn more.
3:30-4:00 – Giving Deposit Disclosures—Who gets what?
Many institutions give out disclosures that are not necessary to certain account ownership types. Do you know who gets what? If you don't, then during this session we will look at what you are giving and if and when it could be a problem.
4:00-4:30 – Questions and Answers
Who Should Attend?
Deposit Compliance Officers and support staff, Deposit Operations, Deposit Training, Personal Bankers, Customer Service Representatives, Management and Deposit Staff
Continuing Education (CE) Credits
This webinar is recommended for 2.5 CE Credit Hours. Each attendee will receive a Certificate of Attendance for self-reporting of CE Credits.
View Delivery Options
Related Topics
Instructor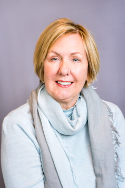 Deborah Crawford is the President of Gettechnical Inc., a Virginia based training company. She specializes in the deposit side of the financial institution and is an instructor on IRAs, BSA, Deposit R... read more.