Attend the 2021 Call Report Update from the convenience of your own office via Live Streaming Video as it happens on Monday, March 16th (9:00 am '€" 4:00 pm Central Time), or at your own convenience with 6 months of OnDemand playback. Note that the speaker video will only be available for the Live broadcast of this program. The recordings will only display the screen share.
The Call Report has been subject to many changes over the course of 2020 and continues to be impacted by economic, accounting and regulatory changes. Extensive changes took place over the course of the past few years and there are more on the horizon. Our recent challenges related to the economic crisis under COVID-19 have added to the reporting burden with changes impacting all financial institutions that are expected to continue into 2021.
This webinar will provide 6 hours of comprehensive training on new, proposed, and revised changes to the Call Report with detailed discussion on impacted line items in several schedules. Accounting guidance and regulatory changes will be discussed and presented in order to update those with Call Report preparation and review responsibilities. Individuals new to Call Report preparation will find this webinar valuable as well as those that are experienced in the preparation and review process.
Participants will receive handout materials to include a PDF version of the presentation and additional documentation required to support the topics covered in the webinar. The FFIEC 041 and 051 reports will be referenced in the presentation and materials and participants are encouraged to have a copy of their Call Report handy for reference during the webinar.
Highlights:
This webinar will cover general information on new accounting and regulatory matters addressed within the Call Report to include several final issued Accounting Standards Updates that impact the financial services industry and regulatory reporting changes currently impacting the Call Report as well as those regulatory changes that are proposed for the future. The impact of the CARES Act and related regulatory interim and final rules resulting from the COVID-19 crisis will also be discussed.
A summary of the reporting impact and the implementation timelines for new Accounting Standards Updates (ASU) related to the following will be discussed:
Reference Rate Reform under ASU 2020-04
Premiums on Callable Debt Securities under ASU 2017-08 and ASU 2020-08
Lease Accounting under ASU 2016-02
Credit Loss Accounting (CECL) under ASU 2016-13 to include current regulatory reporting matters
Revenue Recognition (to include recording gains on sales of OREO) under ASC Topic No 606 and 610
A discussion of regulatory changes impacting the 2021 Call Report will be covered in detail. As new regulatory matters arise, they will be added to the agenda in order to provide participants with the most current training applicable for the March 31, 2021 Call Report. Currently, regulatory topics covered in this webinar will include:
Financial Institution Letters issued late 2020 and current 2021 FILs impacting the Call Reporting process and requirements to include threshold changes in reporting status, modifications to reporting pledged securities and RC-B, reporting shared fees on securities and insurance activities, reserves on unfunded commitments for CECL banks, and changes to the Reg D eligibility definition for NOW account holders.
Accounting and reporting Troubled Debt Restructurings to include the 2021 current status for reporting TDRs under Section 4013 of the CARES Act and the April 2020 Revised Statement issued by the Regulators.
Risk weighting loans impacted by modifications made as a result of COVID-19.
Schedule RC-R Part I and the CBLR framework as originally reported and the changes due to the CARES Act and COVID-19.
Off-balance sheet exposures included in the calculation for eligibility under the CBLR framework.
Revisions to the calculation for eligible retained earnings for non-CBLR electing institutions.
Current status for reporting PPP loans and any associated borrowings.
Participation in the MMLF borrowing program and the assets purchased as a result of a bank'€™s participation in the program.
Line item impacts from the adoption of CECL and the calculations for amounts impacting the calculation of capital ratios to include risk weighting assets impacted under the CECL methodology.
Changes to Regulation D and the reporting of transaction and non-transaction accounts.
HVCRE definition revisions.
Classification of HELOCs and reporting changes to open-end and closed-end lines of credit secured by 1-4 family residential properties.
The simplification to the regulatory capital rules as provided by changes in the threshold deduction treatment for mortgage servicing assets, deferred taxes arising from temporary differences that cannot be realized through carrybacks, and investments in the capital of unconsolidated financial institutions.
Training Day Agenda (subject to change)
9:00 am – 10:30 am CT (10 minute break)
10:40 am – 12:00 pm CT (45 minute lunch break)
12:45 pm – 4:00 pm (with 10 minute break around 2:15 pm)
Who Should Attend?
Call Report preparation requires knowledge of bank accounting, bank regulations, and virtually all bank operations. Annual training is highly recommended by regulators. Banks should have a trained preparer and a trained reviewer. Anyone responsible for preparing, reviewing, or signing a Call Report will find this program valuable. Both new and experienced preparers and reviewers will benefit from the updates and the continued discussion on accounting and financial reporting matters. Specific areas of concern should be communicated to the sponsor in advance of the seminar so that these areas can be covered with appropriate adequacy.
Continuing Education (CE) Credits
This webinar is recommended for 2.5 CE Credit Hours. Each attendee will receive a Certificate of Attendance for self-reporting of CE Credits.
View Delivery Options
Related Topics
Instructor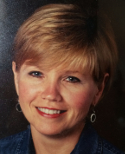 Ms. Dopjera, a Certified Public Accountant, has 38 years of experience focused on accounting and regulatory reporting for financial institutions. During the first 18 years of her career, Ms. Dopjera h... read more.