CONNECTICUT BANKER'S FORUM
Economic Update 2020 – A Banker's Forum Event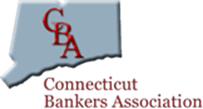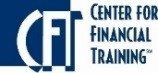 DATE: Wednesday, May 20, 2020
LOCATION: Aqua Turf Club, 556 Mulberry Street, Plantsville, Connecticut
DINNER CHOICES: Roasted Prime Rib, Chicken Florentine, Pan Seared Salmon, or Vegetarian Lasagna

SCHEDULE:
5:30 pm – Reception
6:15 pm – CBA Events Update – Kim Tuttle
6:30 pm – Annual Update on the Economy – Todd P. Martin
7:00 pm – Dinner

SPEAKERS:
Kim Tuttle, Director of Education, Connecticut Bankers Association
Kim Tuttle is the Director of Education at the CT Bankers Association and Administrator of the CT School of Finance & Management. Kim sits on many committees as CBA liaison, including the Technology Committee, Financial Managers Society, Management Development Committee and Future Bankers Program and serves on the Bankers Forum Advisory Council. Kim will provide an overview of current CBA events and the CT School of Finance & Management
Todd P. Martin, President, Todd P. Martin Economic Services
Todd is President of Todd P. Martin Economic Services, an economic consulting firm located in Fairfield Connecticut and a professor of the practice of economics at Fairfield University. Todd was chief economist for People's United Bank for over 10 years and during his 25-year career at the Bank was responsible for asset liability management, strategic planning, fixed income portfolio management, and investment accounting. Todd also teaches economics courses for the Connecticut School of Finance & Management and was a member of Governor Jodi Rell's Council of Economic Advisors, an eight-member panel of economists that advised the Governor on key issues affecting the Connecticut economy from 2007 – 2011.