This program is an A-Z on account ownership and documentation.
We will go from single party accounts to the more complex type of business accounts. It is a must for anyone who opens or manages the new account functions. Your financial institution's signature card, documentation and authority procedures can create big liability when you do not understand the type of ownership and the checks that go with these accounts.
What You'll Learn
View Delivery Options
Instructor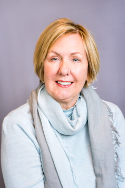 Deborah Crawford is the President of Gettechnical Inc., a Virginia based training company. She specializes in the deposit side of the financial institution and is an instructor on IRAs, BSA, Deposit R... read more.