Attend the 2 Day Deposit Regulations and BSA Officer Update Seminar from the convenience of your own office via Live Streaming Video as it happens on September 28th, and 29th (9:00 am '€" 4:00 pm Central Time), or at your own convenience with 6 months of OnDemand playback.
On day one, we will look at some of the 'hot' issues for 2021. What is going on with the deposit side of the financial institution? Overdrafts, online account opening, savings accounts, certificates of deposit and interest reporting. This is a fast-moving all day program designed for compliance officers and staff who need an update and continuing education hours for their regulatory certifications.
On day two, we will cover all the 2021 BSA updates and look toward 2022 to see what else will be happening. We have had 3 chapters revised in the FFIEC BSA Exam Manual, the AML Act of 2020 passed in 2021, a notice of proposed rulemaking on beneficial ownership just to name a few of the happenings in 2021. You can take care of annual training for you and your staff and get required hours for your certifications in this all day program.
Seminar Overview:
Day 1: Deposit Regulation Update 2021 – Tuesday, September 28th, 2021
Federal Reserve Briefs on Remote Authentication'€"Online Account Opening
Paper free time deposits/CDs'€"Is it time to move on?
Are NOW accounts still relevant?
Savings Accounts without transaction limitations
Regulation CC'€"Remote Deposit Capture indemnity'€"Mobile Banking
Overdraft Services on Deposit Accounts'€"Risk and Reward
Regulation E unauthorized transactions and error resolutions
Truth In Savings and UDAAP
Account Maintenance'€"Address Changes, Name Changes, Death Issues
Non Resident Alien interest issues with W-8BENS
Day 2: 2021 BSA Officer Annual Training and Update – Wednesday, September 29th, 2021
De-Risking'€"Where are we now?
Keep Open Orders
Beneficial Ownership Update
Revisions to 3 chapters of the exam manual
Charities and continued expectations
Marijuana and Hemp
Advisories for 2021
Updating Risk Assessments for COVID 19 and related crime
CTRs changes still pending
Training Day Agenda (Subject to Change)
9:00-10:15am – Content followed by a 15 minute break and Q&A
10:30-12:00pm – Content followed by a 45 minute lunch break and Q&A
1:00-2:15pm – Content followed by a 15 minute break and Q&A
2:30-4:00pm – Remaining content and final Q&A
Who Should Attend?
BSA Officers and Staff, Bank Management and Board of Directors, Deposit Compliance Officers and support staff, Deposit Operations, Deposit Training, Personal Bankers, Customer Service Representatives, Management and Deposit Staff, Deposit Operations, Deposit Compliance, Deposit Training, Customer Service Representatives, Branch Managers, Personal Bankers, and Lenders. Virtually anyone at your institution!
Continuing Education (CE) Credits
This webinar is recommended for 2.5 CE Credit Hours. Each attendee will receive a Certificate of Attendance for self-reporting of CE Credits.
View Delivery Options
Related Topics
Instructor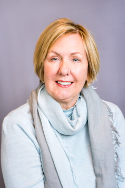 Deborah Crawford is the President of Gettechnical Inc., a Virginia based training company. She specializes in the deposit side of the financial institution and is an instructor on IRAs, BSA, Deposit R... read more.