The hardest person to see is yourself. In the best workplaces (including working remote) everyone is encouraged to learn how to self-evaluate. Self-evaluation allows us to adjust the behaviors or words we choose so that we can excel at teamwork.
Does that mean you can'€™t be yourself? Does that mean you should walk on eggshells or blow the whistle on others if they offend you? No. Evaluating yourself means that you navigate your daily interactions the same way you are expected to drive your car: Respect the speed limit, use your turn signal, keep your eye on the road, use your mirrors, be courteous, and react responsibly when other drivers don'€™t do what you think they should.
Everybody has good days and bad days. The most conscientious among us work at relationship management continuously, despite, or because of what is happening or how they feel. In this 90-minute, engaging, informative and thought-provoking webinar you will see yourself. And, you will most definitely identify others who need this information.
Save the date. Sign up. Join Honey Shelton, a popular speaker, on how relationships can impact our happiness to the point of building or destroying job satisfaction, as she helps you become an exceptional relationship navigator in the workplace.
What You Will Learn
The Intruder
The Snob
The Slacker
The Sneaky One
The Dominator
The Stinker
The I Can Top That
The Whiner
The Brown Noser
The Chronically Sick on Monday/Friday
The Braggart
The Bully
The TMI Drama Person
The Self-Proclaimed Critic
The Blamer
Who Should Attend?
Anyone who has ever needed headache medicine for their own or others behavior!
Continuing Education (CE) Credits
This webinar is recommended for 2.5 CE Credit Hours. Each attendee will receive a Certificate of Attendance for self-reporting of CE Credits.
View Delivery Options
Related Topics
Instructor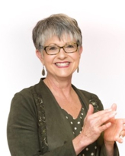 Karen Butcher is a former teacher, Mary Kay Sales Director, and Bank Training Director. She left the corporate world in 2018 to launch her own coaching and training business. Karen knows the power of... read more.