Regulation CC is the regulation governing the availability of funds for transaction accounts and the holds which financial institutions can place on checks. This regulation was passed in 1988 and continues to be one of the toughest compliance problems in financial institutions around the country.
There are many questions, such as can we place a hold on a cashier's check? How many days can we hold checks on a new account? Does this apply to business accounts? Do we have to give the hold while the customer is there or can we mail it later? These questions will all be addressed in this informative and easy to follow webinar for the frontline.
What You'll Learn
Continuing Education (CE) Credits
This webinar is recommended for 2.5 CE Credit Hours. Each attendee will receive a Certificate of Attendance for self-reporting of CE Credits.
View Delivery Options
Related Topics
Instructor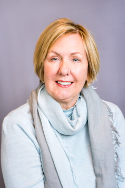 Deborah Crawford is the President of Gettechnical Inc., a Virginia based training company. She specializes in the deposit side of the financial institution and is an instructor on IRAs, BSA, Deposit R... read more.