CBA/CFT Bankers' Forum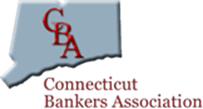 The new CBA/CFT Bankers' Forum will provide attendees with information and education on current issues and opportunities impacting the industry, including regular updates focused on the Connecticut banking landscape. Importantly, the Forum will continue to be a place for bankers to network and interact with their peers while enjoying dinner and industry-related speakers.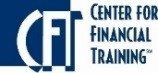 The CBA/CFT Bankers' Forum will be appropriate for middle to senior level bankers, emerging leaders, CSFM current and former students, associate members and others. These meetings will continue to be held periodically throughout the year at the Aqua Turf in Plantsville, and will feature timely programs, knowledgeable speakers and networking opportunities that will appeal to bankers from all areas of your financial institution.